Statutes of Limitations in Florida Criminal Cases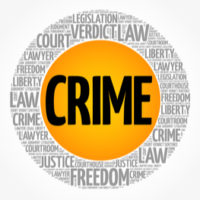 You may hear the term "statute of limitations" in connection with Florida criminal cases, but may not give much thought to what it means. In many situations, a person is arrested for a crime at the scene or within a short amount of time later. Florida's statute of limitations is so far off that it may not matter. However, there are restrictions on how long the state has to file official charges. If law enforcement or prosecutors delay as they investigate, they cannot arrest you after a certain point. It is important to discuss your case with a skilled criminal defense attorney, but some background information may be useful.
Florida Crimes with No Statute of Limitations: For offenses considered especially heinous, there is no time restriction and you are subject to arrest at any time. They include any felonies that are punishable by the death penalty or by life imprisonment without parole. Various forms of murder, sex crimes, and some drug offenses are included in this category.
 Other Time Limitations for Florida Offenses: For crimes that fall below capital offenses, the statute of limitations is based upon the seriousness of the offense. Therefore:
A first degree felony, the state must take action within four years;
For second degree and lower felonies, the statute of limitations is three years from the date of the alleged offense;
The time period for a first degree misdemeanor is two years; and,
Second degree or unclassified misdemeanors is one year.
 Statutes of Limitations for Specific Crimes: There are certain crimes that carry a designated time restriction under Florida law. Authorities have five years to prosecute you for first and second degree felonies that involve abuse or neglect of a disabled adult. Violations of securities and environmental laws are also subject to a five-year statute of limitations. In addition, for sex crimes involving a person under the age of 18, a special rule applies. The statute of limitations for the specific offense does not start to run until the person turns 16 or the violation is reported.
Pause on the Clock: There are certain circumstances that "toll" the statute of limitations, giving authorities a longer time period to pursue charges. If you are continually absent from Florida, living without a job or residence in the state, the clock is stopped. Still, the extension of time cannot go beyond three years.
 Talk to a Fort Lauderdale Criminal Defense Lawyer About the Statute of Limitations in Florida
Florida's statute of limitations does not come up often in criminal cases, but it may result in a dismissal of the charges under the right circumstances. Law enforcement may delay investigations, busy prosecuting attorneys may overlook the time restrictions. For these reasons and more, it is essential to pursue this issue. An experienced defense attorney can help with the statute of limitations and any other potential defense you may have to criminal charges. If you would like to hear more about your options, please contact Kevin J. Kulik. We can schedule a consultation to discuss your case and get started on a defense strategy.