Taking Your Florida Criminal Case to Trial: Questions to Ask Yourself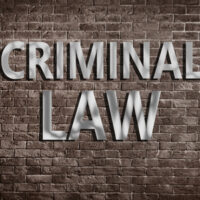 There are numerous variables you will need to consider when you have been arrested on criminal charges in Florida, but one of the most important issues early on will be whether to take your case to trial. Though you do have the right to a speedy trial under Florida law, it does not always make sense to go the distance with the criminal process. There are often opportunities along the way to resolve the charges, so you must assess your finances, your family, reputation, and other factors when making a decision.
While every case is different, much of the analysis is the same when you are debating whether to go to a trial. The process starts by asking yourself the following questions and working out the answers with the help of your Fort Lauderdale criminal lawyer.
Are there defenses to the charges? The presence of defenses is one of the first considerations, and the details will depend upon the charged crime and surrounding circumstances. An attorney can explain whether you have grounds to fight the charges due to:
A lack of evidence for an essential element of the crime;
Defenses specific to the crime, such as self-defense, consent, mistake, or others;
Illegally obtained evidence; or,
Police misconduct during investigations or while you were in custody. 
Can I get the case dismissed before trial? If you can take advantage of any of the above defenses, it may be possible to get the charges dismissed during pre-trial stages. Typically, your defense lawyer would do so through filing a motion to dismiss; in some cases, the prosecutor may even drop the charges after realizing weaknesses in the case or a lack of evidence.
What will a guilty verdict mean for my life? There is always the risk of being found guilty when you take your case to trial, regardless of whether a judge or jury will decide. The penalties for a conviction may include fines, probation, jail time, and other sanctions; however, may be worthwhile to consider additional issues beyond the punishment:
Resolving the charges before trial can save you a lot on attorneys' and legal fees;
A trial is public record, so there could be harm to your reputation, job, and other interests;
Going to trial can take a toll on your family, especially when the allegations include sensitive information.
Are there other options to resolve the charges? Plea bargaining with the prosecutor is one way to avoid going to trial, but there are other strategies. If eligible, you may be able to work out the charges through deferred prosecution, a diversion program, or other types of probation.
Contact Us Today for Help 
It can be overwhelming to make a decision on taking your case to trial, which is why you should consult with an experienced criminal defense lawyer for help. For more information and guidance on your options for resolving the charges, please contact attorney Kevin J. Kulik. We can schedule a confidential consultation to discuss your circumstances at our office.
Resource:
leg.state.fl.us/Statutes/index.cfm?App_mode=Display_Statute&Search_String=&URL=0900-0999/0918/Sections/0918.015.html
https://www.kevinkuliklaw.com/your-guide-to-understanding-florida-assault-and-battery-crimes/