The Basics Of Community Control In Florida Criminal Cases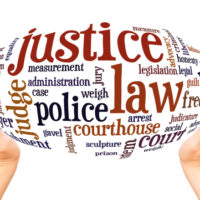 An arrest on felony charges may seem to be the end of the world, but there are alternatives to what you think about as far as doing hard core time. Under Florida law, there is an option termed "community control" that allows you certain freedoms. There are many benefits, especially since you may be able to enjoy the comforts and conveniences of home. However, there are some pitfalls. The conditions of community control can be confusing and tough to follow, so it is important to work with an experienced Florida criminal defense attorney if you are thinking about ways to avoid incarceration.
Basics of Community Control
Similar to what is familiarly known as "house arrest," community control is a type of supervision program that may be available as a sentence in a felony case. You will be heavily supervised throughout the terms of your community control, and an officer is assigned to your case in an arrangement that is similar to a probation officer. If you qualify and the judge agrees, you will be confined to your home unless you are:
Engaged in court-approved employment;
In school;
Performing court-ordered community service;
Attending drug or alcohol treatment sessions; or,
Participating in an activity that has been approved by your community control officer.
Your Responsibilities 
Like probation, you are required to report weekly to the community control officer and complete a daily activity log each week. During your meetings, you will also indicate your plans for the upcoming week, which must be preapproved. Other conditions include:
Travel: All transportation to and from your work must be verified and approved in advance. You are allowed 30 minutes of travel before and after your job shift. If you request to leave your residence for another reason, your community control officer will expect details regarding the reasons and circumstances for your request. Be prepared to answer questions regarding the need and purpose, and the amount of time necessary to accomplish your request.
Personal Errands: Shopping is restricted and must be approved. You can attend religious services, but your outing is limited to service and religious instruction. Your attendance will be verified by reviewing the church bulletin. Visits to healthcare providers are allowed, so long as preapproved and you receive a verification of your appointment.
Social Activities: Trips to friends or family members' homes are not allowed, even on holidays or birthdays.
Your Residence: If your residential arrangement includes common amenities, areas such as swimming pools, fitness centers, and laundry facilities are not included. You must be in your home at all times, unless your community control officer approves otherwise.
Improve Your Situation with a Skilled Florida Criminal Defense Lawyer
Community control requirements are strict under Florida law, but the benefit of this alternative is that you avoid the harsh terms that come with incarceration. If you have questions about eligibility or how to handle felony criminal charges, please contact Fort Lauderdale criminal defense attorney Kevin J. Kulik. We can schedule a consultation to review your case and work out a strategy to defend your rights in a Florida criminal case.
Resource:
leg.state.fl.us/statutes/index.cfm?App_mode=Display_Statute&Search_String=&URL=0900-0999/0948/Sections/0948.01.html