The Role of Police Body Cam Footage in a Florida Criminal Case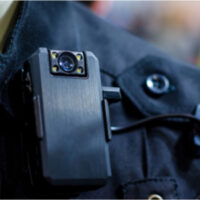 Video has always been an important form of proof in a criminal case, but footage was not as readily available in the past as it is now in the cell phone age. As the technology enables them to be smaller, more efficient, and reasonably priced, body cams are increasingly standard issue for law enforcement throughout the US. In fact, these devices are currently being used by multiple law enforcement agencies throughout the State of Florida, including the Sheriff's Offices of Broward and Miami-Dade Counties – and many municipal police departments.
The goal of body cams was to improve accountability and provide transparency into departments, so that the footage can be used as a record of the interactions among officers and members of the public. However, the information is also admissible evidence in a criminal case, so it may be important to the prosecution – as well as your own Florida criminal defense lawyer. Some basic information can help you understand the role of body cam footage and how it may impact your case.
Body Cameras and Transparency: Recent events and unrest across the US highlight the importance of body cams in the context of law enforcement. However, being able to record an encounter involving a suspect resisting arrest is just one aspect of the technology. Officers are often accused of other types of misconduct, such as:
Planting evidence;
Engaging in illegal search and seizure;
Excessive force;
Harassment of citizens; and,
Making arrests without probable cause.
Body cams foster accountability, since the footage is often available as a matter of public record. Officers are less likely to engage in misconduct when they know their actions are being recorded. Another advantage is that the footage can be used for training purposes by departments seeking to demonstrate what officers should do – and not do – during arrests, traffic stops, and other encounters.
How Body Cams Can Affect Your Case: The transparency factor can impact your case if the footage reveals misconduct, since a prosecutor will probably move quickly to dismiss the charges in an especially egregious case. In addition, if the video reveals an improper search, any evidence turned up will be inadmissible in court. Without evidence, a prosecutor may also drop the charges.
Body cam footage can also have a powerful impact when raising certain defenses. Self-defense is one example, as is pointing out that someone else actually committed the crime – even though you were arrested.
Reach Out to a Florida Criminal Defense Attorney
As information collected by body cam has increased in usage and importance, it is important to work with an experienced counsel who stays current on recent developments in the law. When the footage may benefit the prosecution, you need a lawyer who will work hard to get it tossed out of court. If it favors your position, your attorney should diligently seek to have it admitted into evidence. To learn more about body cams and your rights, please contact Fort Lauderdale criminal attorney Kevin J. Kulik. We can set up a consultation to review your circumstances at our office.
Resource:
theledger.com/news/20180422/who-uses-body-cameras-in-florida
https://www.kevinkuliklaw.com/should-i-request-a-formal-review-hearing-for-a-florida-dui/