Tiger Woods' Plea Deal: Florida Diversion Programs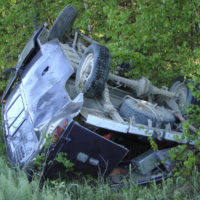 In the most recent development in the criminal case against Tiger Woods, the celebrity golfer entered a guilty plea for reckless driving at a court hearing in Palm Beach Gardens, Florida. He was arrested on May 29 when police discovered him unconscious in his parked vehicle; the toxicology report revealed no alcohol in his system, though there were other drugs present. However, there's more to the story than what appears on the surface. According to an October 24, 2017 report from West Palm Beach NBC affiliate WPTV Channel 5, Woods will be participating in the state's diversion program, which requires him to pay a fine of $250, attend a DUI school, spend 12 months on probation, and complete other conditions. If you're facing similar charges, you don't have to be a millionaire or superstar to qualify for diversion – but you do need an experienced Florida DUI lawyer to help you navigate the process.
Pretrial Diversion
This program is available for first time offenders on non-violent crimes. Once you are accepted into pretrial diversion, you must report to a supervising official, submit to drug testing, engage in community service hours, and avoid another arrest. If there is a victim in your case, that person must consent to your acceptance in the program. The length of your pretrial diversion depends on the nature of the charges against you; typically you're looking at six months for a misdemeanor and one year for a felony. Once you complete all terms of the program, the charges are dropped. 
Pretrial Intervention
For repeat offenders, Florida law offers pretrial intervention, which involves many of the same conditions as pretrial diversion. The key difference is that not all courts offer the program, and some prosecuting attorneys will not refer your case for pretrial intervention. An experienced criminal defense lawyer who has professional relationships with judges and prosecutors may be able to convince the court to allow acceptance into the program.
Penalties for Reckless Driving
When you compare the implications of pretrial diversion and pretrial intervention to a conviction of reckless driving, you can see the advantages. Tiger Woods and other offenders would otherwise face:
First Offense Reckless Driving: This offense is a second degree misdemeanor: A conviction can mean up to 90 days in jail, six months on probation, and a maximum fine of $500.
Second Offense with a Prior Conviction: Also a second degree misdemeanor, this crime carries the same penalties as a first offense; however, there is a mandatory minimum fine of $50, which could be increased up to $500.
 Talk to a Skilled Florida Criminal Defense Lawyer About Diversion Programs 
Florida's diversion program, which Tiger Woods will soon join, is one of several similar initiatives across the US that aim to reduce the number of repeat offenders and ease busy criminal court dockets. Fortunately, it's possible for many people facing a range of criminal charges to qualify. The benefits are considerable, including lower fines and avoiding jail time. For more information on Florida's diversion options, please contact the Fort Lauderdale office of attorney Kevin J. Kulik. Our legal team can schedule a confidential consultation to discuss the details of your case.
Resource:
wptv.com/news/region-c-palm-beach-county/tiger-woods-set-to-enter-plea-bargain-for-dui-arrest