Top 4 Reasons To Hire A Florida Criminal Defense Lawyer For A Traffic Violation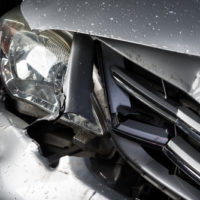 Every year, the Florida Department of Highway Safety and Motor Vehicles prepares the agency's Annual Uniform Traffic Citation Report. For 2016, the violations and dispositions statistics for Broward County show that:
There were 80,098 tickets issued for speeding;
Officers arrested 1,024 people for leaving the scene of an accident;
Almost 3,500 people were arrested for DUI;
Careless driving citations were issued to 18,200 offenders;
There were 10,829 tickets for running a red light, as recorded by camera; and,
Many additional traffic tickets were issued for such violations as failure to stop at a stop sign, improper lane changes, following too closely, and driving without headlights – just to name a few.
Based upon these numbers, thousands of drivers paid countless fines for traffic tickets in Broward County alone. If you've received a citation, you can avoid becoming one of them with the help of a Florida traffic violation defense attorney. Here are the Top 4 reasons why:
Knowledge of the Law
If you decide to fight a ticket on your own, you'll need to present defenses to the citation. Without a legal background, you may not know where to look for the laws and rules governing your case. Plus, you're up against an attorney at the hearing, putting you at a disadvantage. By hiring a lawyer, you can be confident because he or she possesses the legal knowledge to defend your interests.
Experience with the System
Combined with legal knowledge, an attorney's experience in a courtroom offers you the greatest opportunity to obtain a favorable outcome when fighting a traffic ticket. Appearing on your own behalf at a hearing can be overwhelming for many people, especially those who feel intimidated by court settings or speaking in public. A lawyer with experience has considerable practice representing clients in court proceedings, as hearing are all a part of a day's work
Fight or Reduce the Charges
A lawyer knows the defense strategies that are most likely to beat a traffic ticket, and will use all available lines of attack to get a "not guilty" result. However, even if it's not possible to dismiss the citation entirely, an attorney has negotiation skills to work on other options with the prosecutor. You may benefit from reduced fines, lesser charges, and fewer points on your driving record.
Save Time and Money
There is a cost involved with retaining a lawyer, but you'll find that it's worth the investment. Besides reduced fines, you save valuable time by not having to attend court yourself.
Traffic tickets are all too common in Florida, costing hundreds – and sometimes even thousands – in fines. Plus, you rack up points on your driving record, which can eventually impact your driving privileges: Accumulate just 12 points in 12 months, and your driver's license is suspended for 30 days. A traffic violation defense lawyer can help defend your interests, potentially reducing the charges and the severe impact of these penalties. If you have questions about traffic citation and want to hear more about your options, please contact Fort Lauderdale attorney Kevin J. Kulik to discuss your case.
Resources:
services.flhsmv.gov/specialtyplates/uniformtrafficcitationreport