Top Cybercrimes in Florida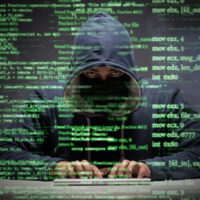 Cybercrime is defined as any offense that involves a computer and a network in furtherance of a crime, so it covers a wide range of activities. As authorities receive advanced training and increased access to high-tech solutions that help them detect cybercrimes, the number of investigations and arrests has skyrocketed. According to a recent report from Florida Trend, which extrapolated Federal Bureau of Investigations (FBI) data on cybercrimes:
There are more than 300,000 consumer complaints filed with the FBI Internet Crime Complaint Center every year;
The economic losses associated cybercrime exceed $1.4 billion annually; and,
More than 22,000 victims of cybercrime are residents of Florida, which comes in second only to California in terms of the number of victims.
These statistics indicate that officials continue to dedicate significant resources to investigating, arresting, and prosecuting cybercriminals. That means you need an equally committed Florida internet crimes defense lawyer to protect your interests. For one, cases involving cybercrimes usually proceed in federal court; plus, many investigation activities could be happening without your knowledge, potentially affecting your rights. Some information about the top cybercrimes in Florida may be useful as an overview.
Top Cybercrimes by Number of Florida Victims: Residents of the Sunshine State lost $110.6 million to cybercriminals in 2017, when many of them were the target of such offenses as:
Federal Non-Payment/Non-Delivery: Individuals commonly develop schemes around internet auction fraud, where a seller processes payment for an item and then intentionally fails to ship. Around 7,000 Floridians fell victim to this scheme, while another 1,500 suffered losses to a similar form of fraud: Overpayment of a product purchased through an online auction.
Personal Data Breach and Identity Theft: These two cybercrimes are often combined because they're interrelated. An individual may hack into the victim's personal data to accomplish identity theft. There are almost 4,000 people in Florida who become victims of these internet offenses every year. 
Top Internet Crimes by Florida Victim Dollar Loss: By far, offenses involving business email and/or email account compromise claim the most in terms of value – at more than $62.7 million in Florida annually. This cybercrime is described as an attack on a commercial, government, or other organization to accomplish an offense. Additional internet offenses ranked by economic loss include:
As described above, non-payment/non-delivery leads to losses up to $10 million;
Internet crimes related to real estate sales and rentals cost almost $6 million for victims;
Personal data breach at $5.2 million; and,
Corporate data breach valued at approximately $5 million every year.
Penalties for a cybercrime conviction vary based on the details, which usually center on the value of the misappropriated property and the number of victims impacted. Because they're federal cases, the punishment is usually harsh as compared to Florida criminal matters.
Get Help from a Skilled Florida Internet Crimes Defense Attorney
The penalties for a conviction on cybercrimes can be serious, especially because you're facing federal sentencing guidelines. However, you do have rights, and it's extremely critical to protect them during the pre-arrest phases in an internet crimes case. For more information, please contact Fort Lauderdale internet crime attorney Kevin J. Kulik to schedule a confidential consultation at our office.
Resource:
floridatrend.com/article/26214/florida-cyber-crime-statistics
https://www.kevinkuliklaw.com/application-of-floridas-statute-of-limitations-in-sex-crimes-cases/