Types Of Fraud Under Florida Criminal Laws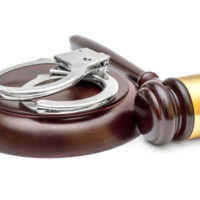 Tampa Bay's WFTS ABC Action News recently issued a report on fraud in Florida, and the results may come as a shock to some. In a June 22, 2018 article, the news source pointed out that the Sunshine State is number one in the US for fraud crimes; plus, four of the five top crime cities in the country are in Florida. The metropolitan area encompassing Tampa-St. Petersburg-Clearwater is number four, while Homosassa Springs tops the list for the third year in a row.
Though much of the recent fraud-related activity surrounds contractor work and home improvements after the 2017 hurricane season, there are many other types of schemes under state law. Since police will be aggressively cracking down on offenders, an overview of fraud crimes in Florida may be useful.
Elements Common to Fraud Schemes
Though fraud takes many forms, there are five elements that are common in a fraud offense. A prosecuting attorney must prove, beyond a reasonable doubt, that:
You knowingly made a statement that was not true;
The false statement relates to a material fact;
Another person or entity suffered harm as a result of the false statement of material fact;
The other person or entity was justified in relying on your statement; and,
You intended to scam the victim out of property or money.
Types of Fraud
 Beyond the five elements of fraud in Florida, there are many classifications of fraud crimes. Examples include:
Bribery, where a person offers or accepts an item of value as an incentive to influence official action;
Forgery, which is falsification of a document with an intent to obtain financial value;
Schemes to defraud, involving an ongoing course of action to obtain something of value from another person;
Exploitation of an elderly or disabled individual, where someone takes advantage of a vulnerable person to take property or another item of value;
Fraudulent use of credit cards, which could involve taking another individual's card or obtaining a card into someone else's name; and,
Many other types of fraudulent conduct.
Penalties for a Conviction on Fraud Charges
Criminal sanctions for a fraud conviction depend on the nature of the charges and the value of the property converted. Most Florida fraud crimes are felonies, so you face:
A lengthy prison term;
Probation;
Fines;
A permanent criminal record; and,
Other penalties.
In addition, you should note that a judge could sentence you to restitution for a conviction on fraud charges. This means that you must pay back the amount or value of property that you unlawfully converted through a fraud scheme.
Rely on a Florida Fraud Crimes Defense Lawyer to Fight for Your Rights
With the latest report on fraud in Florida, you can be sure that law enforcement officers and prosecuting attorneys will be aggressively pursuing offenders. If you are facing fraud charges and want to know more about your legal options, please contact the Fort Lauderdale, FL office of criminal defense attorney Kevin J. Kulik. We can schedule a free, no obligations consultation to discuss the details of the charges against you.
Resource:
abcactionnews.com/news/region-citrus-hernando/homosassa-springs-leads-country-in-fraud-complaints-for-third-year-in-a-row