Undercover Bust Lead To Arrests: Is Entrapment A Defense?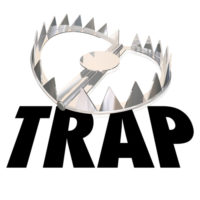 The Brevard County Sheriff's Office, with assistance from additional county agencies, recently nabbed eight people on drug offenses in Florida, after an investigation that spanned several months. According to a January 19, 2018 article in Florida Today, the arrests were based upon an undercover video that captured an exchange of money for a bag containing a white substance; in all, law enforcement confiscated large quantities of heroin and cocaine, along with an undisclosed amount of cash. The video was key to capturing additional individuals that were not actually present in the footage, because officials soon recognized that an entire network of offenders was involved in the supply chain of illegal drugs. The story raises some questions about the role of the undercover video and agents in the case, and whether the defendants may raise entrapment as a defense in a Florida criminal case.
Entrapment as an Affirmative Defense
You may be able to use entrapment as a defense in a criminal case where actions by law enforcement officers are questionable, and may even constitute a violation of your civil rights. Under procedural rules, you would raise entrapment as an affirmative defense because it is used as a sort of excuse for actions that would normally be criminal.
Types of Entrapment Under Florida Law
Two situations may lead to an argument of entrapment as a defense:
Subjective Entrapment: This type of entrapment exists when an official induced you commit a crime, under circumstances where you would not have engaged in the conduct without their encouragement. The defense focuses on whether you were predisposed to commit the crime.
Objective Entrapment: Where law enforcement conduct is extreme or shocking, it may violate constitutional due process requirements. This type of entrapment defense reviews the actions of police and whether they are offensive to the concepts of decency and fairness.
 Elements to Prove Entrapment
Many cases involving entrapment as a defense arise in the context of undercover agents seeking to make arrests for drug trafficking. Therefore, you must prove:
Encouragement by the official to engage in criminal activity, so he or she can gather evidence against you;
You committed the crime as a direct result of the encouragement;
The person who induced you to engage in criminal activity was a law enforcement officer – or was a confidential informant cooperating with police;
The actions of the involved officials or informants used methods of persuasion that would induce you to commit the crime where you would not otherwise to do so; and,
You were not ready, prepared, or inclined to commit the crime.
Talk to a Florida Criminal Defense Lawyer About Entrapment as a Defense
There are numerous tricky aspects of the entrapment defense, especially since you are essentially admitting to the crime – but arguing that law enforcement acted improperly in the case. Entrapment case work against you, which is why it is critical to have a skilled criminal defense lawyer to represent your interests. To hear more about your legal options or schedule a confidential consultation at our Fort Lauderdale office, please contact attorney Kevin J. Kulik.
Resource:
loridatoday.com/story/news/crime/2018/01/19/brevard-deputies-undercover-bust-leads-arrests/1048305001/