Unregistered Sex Offender Apprehended at McDonald's Drive-Through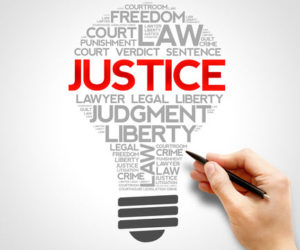 Being inebriated and falling asleep at the wheel at a McDonald's drive-through can lead to serious consequences for drunk driving. However, doing so as an unregistered sex offender can really get you in legal trouble in Florida. As the Miami Herald reported, a man passed out after placing an order at the fast food restaurant, and was apprehended by police after employees called 911. Officers conducted a criminal history search to find that he had not registered as a sex offender at his residence in Monroe County, despite having worked in the area for five months. The man will be charged with failure to register as a sex offender in Florida, and here's what you need to know if you find yourself in a similar situation.
Sexual Offender Versus Sexual Predator
Sex offenders are a category of individuals who have been convicted of a sex crime; sex predators are a sub-category within that group that have been convicted of:
Forcible rape of an adult;
Kidnapping a child under 13 years of age;
Sexual activity with a child 12 years or younger; or,
Exchanging money or other items of value to engage in sex with a minor under age 18.
A person convicted of other sex crimes would be considered a sexual offender under Florida law. However, if someone convicted of a sex crime commits another offense, he or she would be designated predator status.
Registration Requirements
There are separate regulations that apply to registration depending on whether you're designated as a sexual predator or offender:
Sexual Offenders: If you're convicted of a sex crime and must register as a sex offender, you must report to Sheriff's authorities in the county of residence two or four times per year, depending on the nature of the offense. Registration dates are scheduled based upon birth date.
Sexual Predators: A person convicted of the sex crimes listed above OR convicted for a second or subsequent sex crime must report to the Sheriff's office in the county of residence four times a year.
Penalties for Failure to Report or Register
If you violate the reporting requirements listed above, you will be facing third degree felony charges, punishable by up to five years in prison, probation, and a maximum fine of $5,000.
In addition, there are certain situations that require you to update information even if they occur in between the mandatory twice or four times per year reporting. If you move, get married, renew your driver's license, change phone numbers, get a job or make other life changes under the law, you must notify authorities – usually within 48 hours. Failure to do so may also lead to third degree felony charges.
Consult with a Florida Criminal Defense Lawyer

Like many other states, Florida's laws on convicted sexual predators and offenders are quite demanding and require strict adherence to registration requirements. Whether you've simply made a mistake or willfully violated the rules, the penalties can be severe. If you're currently facing punishment for failing to register, you need an attorney with experience defending against sex crimes to protect your interests. Kevin J. Kulik has handled many cases for many clients in similar situations and will fight for your rights, so please contact our Fort Lauderdale office today for a confidential consultation.
Resource:
miamiherald.com/news/local/community/florida-keys/article107074152.html