Use Of Facial Recognition Technology By Florida Police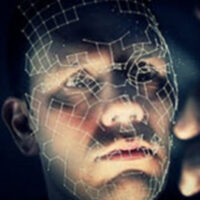 Facial recognition technology is quite handy for securing your phone and related devices, but you may not give much thought to how these solutions can be used by law enforcement in combating crime. However, according to a recent article published by South Florida Local 10 News, this concept is most definitely something to be aware of from a criminal law standpoint. Facial recognition technology is currently being used in police investigations to identify offenders, make arrests, and collect other important evidence. This usage is not without controversy, as opponents argue that the technology is an invasion of privacy and struggles with identifying people of color.
Use of facial recognition has not been suspended despite the controversy, so there is a chance it could play a role in arrests, indictments, and convictions. It may be an emerging technology in terms of combating crime, but you still have rights. You can rely on a Fort Lauderdale criminal defense attorney to protect them, and read on for an overview of facial recognition technology.
How Facial Recognition Works 
In mere fractions of a second, this technology processes four basic steps to generate a match between a person's face and a database of images:
Detection: The camera locates a face, at times even distinguishing it from others in a crowd.
Analysis: The image of the face is captured and analyzed by the recognition software. The technology assesses facial characteristics, such as space between the eyes, scars, shape of mouth, and others.
Data Conversion: The image of the face is reformulated into a set of digital data, in the form of a numerical identifier. This number is a "face print" – similar to a fingerprint.
Matching: The face print is compared to a database of others, so two identical numerical codes indicate a match. 
Law Enforcement Use of Facial Recognition Technology 
There are multiple ways police may implement technology, but there are also limitations. The primary advantage is with investigations, such as where a crime was captured on a security camera. Officers can run the image through the technology to pinpoint the unidentified suspect. In other cases, police may know the identity of a suspect but need additional evidence tying that person to the scene of a crime. Plus, facial recognition technology can be used by police for other investigations, such as to identify a deceased individual or missing person.
Concerns remain about the accuracy of the technology, so law enforcement will still need additional evidence to meet the standard of making an arrest – probable cause. Facial recognition may be nothing more than an arrow guiding police, but it could affect your case when the arrow points in the right direction.
Discuss Defense Options with a Florida Criminal Lawyer 
Your rights under the US and Florida Constitutions do not change no matter what type of technology police implement to identify suspects and make arrests. For legal help with a criminal case, please contact Fort Lauderdale attorney Kevin J. Kulik to schedule a consultation. We can advise you on strategy after reviewing the details of your case.
Resource:
local10.com/news/local/2021/03/30/south-florida-law-enforcement-using-facial-recognition-technology-to-identify-criminals/