Ways To Avoid Mandatory Minimum Jail For Federal Drug Crimes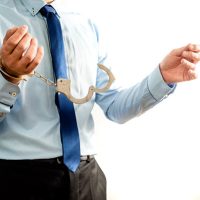 As a general rule, a defendant convicted of a federal drug crime will face mandatory minimum sentencing, which means that a judge does not have discretion to change the period of incarceration set by law. The length of the prison term varies according to the type of controlled substance, amount, and illegal activity associated with it – i.e., possession, manufacturing, or trafficking. Misconduct involving drugs considered the most serious, in large amounts, could lead to a minimum of 20 years' incarceration or even a life sentence.
However, there may be strategies to avoid mandatory minimum sentencing. If you were recently arrested for violating US controlled substances laws, it is essential to retain a Fort Lauderdale federal drug crime lawyer who can assist with your defense. Though additional tactics may work at trial, some pre-trial options include:
Get the Charges Dropped 
In some cases, you can file a motion to dismiss the charges on various grounds. Typically, these motions relate to a lack of proof to support the prosecutor's case-in-chief against you. Getting drug charges dropped before trial may also be possible if there was misconduct by law enforcement in obtaining evidence. If police engaged in unlawful search or seizure, information turned up by their violation of your civil rights must be tossed. A motion to dismiss may also be appropriate under such circumstances. 
Apply for a "Safety Valve" 
Under Federal Sentencing Guidelines established by the US Sentencing Commission, there is a safety valve for mandatory minimums in federal cases. This provision allows the judge to order a term of imprisonment that deviates from the minimums, so you may receive a sentence lower than the statutory minimums. However, you must meet five criteria:
No more than one point in your criminal history, under the Federal Sentencing Guidelines points system;
You did not use violence, threats, or a firearm;
There were no fatalities or injured victims;
You did not take a leadership position in the drug crime; AND,
You cooperate with the government in turning over all information related to the offense.
Plea Bargaining 
If you do not qualify for a safety valve or getting the charges dismissed, you may still be able to work out an agreement with the prosecution. This option is more probable when the evidence is weak, since prosecutors typically would rather get a plea bargain for a lesser charge than be handed a loss at trial. You might benefit from pleading to reduced charges, which could mean a lower mandatory minimum threshold at sentencing.
Contact a Florida Federal Drug Crime Attorney Right Away 
These are just a few strategies that may be available to right federal drug charges during pre-trial, and additional tactics may help at trial. It is critical to retain experienced legal counsel as early as possible, so please contact attorney Kevin J. Kulik to set up a consultation. Our team defends clients throughout Broward County in Florida and federal criminal cases, and we look forward to hearing from you.
Source:
ussc.gov/s#:~:text=Safety%20Valve,five%20criteria%20in%20the%20statute.