Weird Florida News: Cocoa, FL Man Leads Police On Scooter Chase, Violates Probation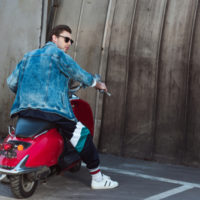 While the circumstances might seem like something out of a comedy or TV movie, a March 9, 2018 incident in Cocoa, FL landed a man in jail on serious charges, including a violation of probation under Florida law. According to an article in Florida Today, the story unfolded when police officers on a patrol check approached a group of males lingering at a local park. The men scattered on foot, with the exception of the accused, who sped away on a scooter. Police pursued the man, observing him drive recklessly across four lanes of traffic before ditching the scooter and continuing to run on foot. Officers caught up with the perpetrator after a short chase, at which point they arrested him for resisting arrest, possession of marijuana, and fleeing and eluding.
However, the more serious charge is a violation of probation linked to a previous felony arrest. If you were arrested while on probation in Florida, there are a few key details you need to know.
General Probation Rules
Many people are familiar with the concept of probation, which allows someone to avoid jail time after pleading or being found guilty of a crime. The official term under Florida law is "community control," and the arrangement includes a number of conditions with which the individual must comply. If you do not adhere with the terms of your release, you may face a Violation of Probation (VOP). There are two types of VOP proceedings:
Technical VOP: A technical violation may occur if you fail to comply with the terms listed in the court's order for probation, such as:

Failure to pay required fines or court costs;
Missing a meeting with a probation officer;
Changing your address without approval;
Not completing community service requirements within the designated amount of time;
Failure to complete a court-ordered drug or alcohol program; or,
Other terms that depend on the underlying offense.

Substantive VOP: Your probation terms will include the requirement that you stay out of criminal trouble, so you could face a substantive VOP if you are arrested on a new crime.
VOP Proceedings Versus Criminal Trial
A VOP case is considerably different from a typical criminal case because you have already been found guilty and sentenced to probation. You do not enjoy the constitutional protections that would apply if charged with a new crime. Therefore, note that:
You do not have the right to a jury trial;
Authorities can use hearsay to prove the VOP allegations;
You may be forced to testify;
You do not have the right to be released on bond while awaiting your hearing;
Officials do not have to prove beyond a reasonable doubt that you committed a violation of your probation terms.
If the court finds you to be in violation, you face sentencing up to the maximum that would apply for the underlying offense.
Discuss Violations of Probation with a Skilled Florida Criminal Defense Lawyer
If you are facing VOP proceedings in Florida, you need solid representation to help you navigate the process. Please contact the Fort Lauderdale, FL office of attorney Kevin J. Kulik to schedule a free consultation about your case.
Resource:
floridatoday.com/story/news/crime/2018/03/13/cocoa-man-riding-scooter-led-police-chase-reports-say/422580002/