What Are The Most Serious Rape Charges In Florida?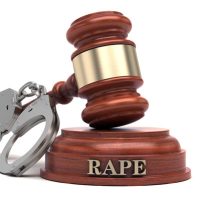 Even without a legal background, you know that rape is a serious offense that carries harsh penalties for a conviction. However, the term itself is somewhat generic and does not even appear in Florida criminal laws. What you think of as rape actually falls under the statute on Sexual Battery. The various offenses defined in the law are all felonies, and some even include enhanced punishment in certain situations. The most serious sexual battery charges could even lead to life in prison.
Still, these penalties only apply if you are convicted. Guilt beyond a reasonable doubt is a heavy burden for the prosecutor to prove, and there may be strategies for obtaining a favorable outcome. You are in the best position to support your case when you retain a Fort Lauderdale rape defense attorney and follow some tips on what to do after being arrested.
Overview of Sexual Battery 
The basic form of sexual battery is defined as nonconsensual oral, anal, or vaginal contact with another person using a sexual organ or object. As a Second Degree Felony, the crime is punishable by up to 15 years in prison. This provision applies when both offender and victim are adults. Age and other factors can lead to more serious charges. For instance:
Sexual battery upon a child under 12 years old is a Capital Felony for which a judge MUST sentence the offender to life in prison.
When the offender is under 18 and the victim is under 12 years old, sexual battery is a Life Felony. A judge could issue a sentence up to life in prison.
Aggravating circumstances elevate the crime to a First Degree Felony, for which a judge could order up to 30 years' incarceration. This offense is charged when the victim:

Cannot physically resist;
Was coerced by threats of violence,
Was drugged or otherwise incapacitated; or
Has a developmental disability. 
What To Do if You Were Charged with Sexual Battery 
Some of these cases involve an arrest on the spot, but many arise through a grand jury indictment after an investigation – which you may not even be aware is happening. From the moment you are charged or believe you are being investigated: 
Exercise your right to remain silent.
Do not answer questions during encounters with law enforcement.
Never resist if and when police do make an arrest.
Consider turning yourself in if indicted by a grand jury, but only after speaking with an attorney.
Avoid all contact and communication with the alleged victim.
Stay off social media. 
Contact a South Florida Rape Defense Lawyer Right Away
Of course, one of the most important To-Do's on your list should be retaining an attorney as early on in the criminal process as possible. With skilled legal counsel on your side, you can begin exploring defenses and implementing strategies to protect your rights. For more information, please contact attorney Kevin J. Kulik. You can set up a consultation at our Fort Lauderdale office by calling 954-761-9411 or visiting us online.
Source:
leg.state.fl.us/Statutes/index.cfm?App_mode=Display_Statute&Search_String=&URL=0700-0799/0794/Sections/0794.011.html