What Can Florida Police Do In A Pre-Arrest Investigation?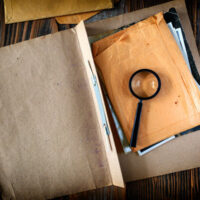 In some cases, it will be a phone call; in others, officers may knock on your door or show up at your job asking questions. Whatever the details of the scenario, it is clear that police want to speak with you about a criminal investigation. Problems enter the picture when you are not clear on whether you are the one being probed. In a typical arrest situation, you would know where you stand because officers read your Miranda rights and put you in cuffs. Law enforcement can be very sneaky, however. They might purposefully hold off on arresting you so they can gather information behind the scenes.
Though you should contact a Fort Lauderdale criminal defense lawyer right away, knowing what officers can and cannot do during pre-arrest investigations can help you know how to handle the situation. 
Police Authority During Pre-Arrest Investigations 
Law enforcement has access to many resources when researching crimes and gathering evidence. Officers will take advantage of all tactics and tools at their disposal to get the proof needed for a conviction, including:
Investigating the Scene: If the offense is tied to one or more physical locations, police will conduct a thorough search. They may capture images and video, take measurements, make observations about the scene, assess the presence of DNA evidence, and note other facts.
Communicating with Witnesses: You can be sure officers will talk to anyone who witnessed or had knowledge of any details regarding the crime.
Issuing Subpoenas: Even before making an arrest, police can subpoena records that may reveal facts related to a criminal case. This is a common tactic in white collar crimes cases where evidence is often in documentary form.
Interviewing Suspects: Officers have the power to question potential suspects to a crime, just as they can discuss details with witnesses. 
Things to Know About Pre-Arrest Probes in Florida 
You have limited power to take action regarding #1 through #3 above; however, it is important to understand the implications of #4 because this is where officers are restricted by your civil rights. While police can ask suspects questions, you do not have to provide answers – and you most certainly should NOT without having your attorney present.
Keep in mind that, if law enforcement wants to interview you, it is quite likely that you are already a suspect. You have the right to remain silent during pre-arrest investigations, and you do not have to allow a search without a warrant. All police are doing is bolstering their case for an arrest or indictment. 
Contact a Florida Criminal Defense Attorney ASAP 
It is helpful to know the limitations on police during pre-arrest investigations, but you should also take advantage of this time period before you are facing charges. By retaining a lawyer early on, you can best leverage defense strategies and options for obtaining a favorable outcome. For more information on our legal services, please contact attorney Kevin J. Kulik in Fort Lauderdale, FL. We can advise you once we review your situation.
Source:
law.cornell.edu/wex/miranda_v_arizona_(1966)