What Does Double Jeopardy Really Mean In A Florida Criminal Case?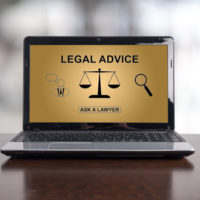 Much of what people know about double jeopardy comes from TV and movies. Unfortunately, while it may add intrigue to the plot, the primary takeaways surrounding this legal concept are quite misguided as they are presented in films. Even its namesake movie, Double Jeopardy, contains many falsehoods: In it, the heroine believes she can elude criminal liability if she murdered her husband a second time, after previously being convicted of his murder. In truth, these are separate crimes and she could have been convicted again; a plot twist having nothing to do with double jeopardy prevented this.
Because there are so many misconceptions about double jeopardy, it should be helpful to clear them up, though you should always rely on a Florida defense attorney to advise you on your own circumstances.
General Rule of Double Jeopardy
 The Fifth Amendment to the US Constitution and Article 1, Section 9 of the Florida Constitution prohibit a person from twice being "put in jeopardy" for the same offense which means you cannot be prosecuted more than once for the same crime. Double jeopardy acts as a defense to criminal prosecution, protecting you from:
Facing retrial on the same crime after being acquitted;
Being retried for the same crime if you were convicted; and,
Receiving more than one sentence on the same criminal conviction.
Application of the Double Jeopardy Rule
The concept applies in all criminal cases, whether you are charged with a felony or misdemeanor. It does not affect administrative proceedings or civil cases, however. Therefore:
You can still be sued for damages in civil court, despite an acquittal or dismissal of charges in the criminal case. The wrongful death lawsuit brought by the Goldman family against OJ Simpson is an example. The family won a jury verdict of $33.5 million. The civil suit and criminal case are two separate proceedings, so double jeopardy does not apply.
Likewise, administrative proceedings are distinct from criminal matters, so you could be punished for a finding in an administrative hearing and a conviction in a criminal court. For instance, you were convicted of drunk driving in Florida and sentenced to jail, probation, or fines. Plus, the Florida Department of Highway Safety and Motor Vehicles also has a case against you regarding your driving privileges. This administrative agency can suspend your driver's license without running afoul of double jeopardy rules.
 When You Are Considered in Jeopardy
 The key to double jeopardy is at what point you are considered as being "in jeopardy" during a criminal case. Generally, the rule will NOT apply where:
You were arrested, detained briefly, and then released for lack of evidence; or,
You were indicted on criminal charges, but they were later dismissed.
In both situations, jeopardy did not attach. Law enforcement can still arrest you and prosecutors can still proceed on your case. Conversely, double jeopardy will protect you if:
The jury was sworn in for your trial;
When the first witness is sworn in, where a case is being overseen by a judge; or,
When you accept a plea in a case involving a plea bargain.
Talk to a Florida Criminal Defense Lawyer for Clarification on Double Jeopardy
For more information on the application of double jeopardy rules, please contact Fort Lauderdale, FL criminal defense attorney Kevin J. Kulik to schedule a confidential consultation.
Resource:
leg.state.fl.us/statutes/index.cfm?submenu=3#A1S09