What Does The Future Hold For Mandatory Minimum Sentencing In Florida?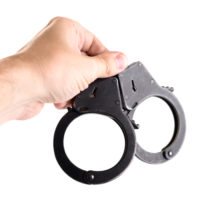 Controversy has surrounded Florida's criminal justice system for a few years, especially the mandatory minimum sentencing structure that does not allow a judge to use discretion when issuing penalties. There are only a few exceptions to mandatory minimums for designated crimes, such as the downward departure process that is extremely complex.
Changes may be on the horizon in light of recent statistics reported by the Orlando Sentinel, which show that the cost related to incarcerating nearly 100,000 individuals is $2.4 billion and climbing. Activists and organizations have been urging lawmakers for criminal justice reforms to decrease the prison population, improve public safety, and save taxpayers millions. As of December 4, 2017, their voices were heard: The Florida Senate Criminal Justice Committee passed four measures that, if enacted as law, would reduce punishment for those convicted on certain crimes.
Senate Bills 602 and 694 on Mandatory Minimum Sentencing
 These two bills make major changes to the law requiring judges to issue mandatory minimums for certain crimes and drug offenses. Existing Florida law also mandates that those in prison must serve 86 percent of their time. SB 602 and SB 694 give judges more discretion in issuing a lighter sentence for first-time and nonviolent offenders who would otherwise be subject to mandatory minimums. A lesser sentence is authorized where a judge finds that the accused in a drug case:
Did not engage in a continuing criminal enterprise;
Did not use violence or threats of violence;
Did not use a weapon during the crime; AND,
Did not cause death or injury to another person.
Senate Bill 482
Currently, driving on a suspended, revoked, or canceled driver's license for the third time is a felony punishable by up to five years in prison – at a total cost of $100,000 to taxpayers. SB 482 would make this offense a First Degree Misdemeanor, but only where the previous convictions were also misdemeanor offenses. The sentence for a person convicted of driving with a suspended license is reduced to one year in jail and a $1,000 fine.
Senate Bill 644
 This measure applies to juvenile offenses, making it mandatory for police to issue a civil citation and pre-trial diversion when a minor under age 18 commits a crime for the first time. SB 644 would give certain offenders a second chance to learn from their mistakes, so they are more likely to stay clear of the criminal justice system in the future. In many of the cases that allow diversion, a juvenile can avoid a criminal conviction as long as he or she completed the terms of the program, such as:
Community service hours;
Drug or alcohol counseling;
Restitution;
Anger management classes;
Writing a letter of apology; and,
Other conditions.
A Skilled Florida Criminal Defense Lawyer Can Tell You More About Your Options
Regardless of how lawmakers come down on these criminal justice reforms, the current state of Florida law – including mandatory minimums – will stand for the foreseeable future. If you are facing any type of charges, please call the Fort Lauderdale, FL office of attorney Kevin J. Kulik to schedule a consultation.
Resource:
orlandosentinel.com/news/politics/political-pulse/os-criminal-justice-reform-stalled-20171206-story.html