What Happens to My Driver's License After Florida Drunk Driving Arrest?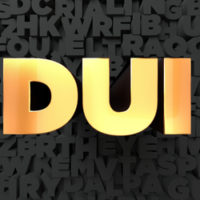 They say "to err is human," but there are high stakes when a mistake leads to an arrest for violating Florida's statute on Driving Under the Influence (DUI). If convicted, you face potential imprisonment and fines, but there are also implications for your driver's license. When you're unable to legally driver, there are considerable consequences for your life, personally and professionally. You may not realize how much you relied on the ability to get around until your driving privileges are taken away.
If you're facing drunk driving charges, it's important to discuss potential strategies with a skilled Florida DUI defense lawyer. You can also read on for some helpful information on what happens to your driver's license after an arrest.
Being Charged with DUI in Florida: An arrest for drunk driving isn't the same as a conviction, but you should understand how you may be charged. There are two scenarios under Florida law:
You can be arrested for DUI if your blood alcohol concentration (BAC) is .08 percent or higher based upon a breath, blood, or urine test.
You may face drunk driving charges if a law enforcement officer observes the signs of impairment, such as through your mannerisms or performance on a field sobriety test. In such a case, your BAC is irrelevant; impairment alone is grounds for an arrest.
Your Driving Privileges After a DUI Arrest: When you're booked for a drunk driving charge, your driver's license will be confiscated, and you'll be given a 10-day temporary driving permit. This period is intended to allow you time to contest the DUI charges through the administrative process. You can request a hearing to present evidence about the circumstances of the stop in which you were arrested, as well as the factors surrounding the chemical test.
If successful in contesting the drunk driving charges, you'll get your license back right away. However, if you don't prevail, your license will be suspended for:
Six months for a first-time conviction; and,
A period ranging from 1-2 years for subsequent convictions.
Florida Hardship License and Ignition Interlock: Once you've served 30 days of your driver's license suspension, you may qualify for a Florida hardship license. The terms of your license would allow you to drive for work, school, and medical care. You have to apply to the court, and the judge must approve your request. If you do receive a hardship license, which extends to the end of your original suspension period, a court may require you to install an ignition interlock device (IID) on your vehicle. This technology prevents your engine from starting if it detects alcohol when you blow into it.
Consult with an Experienced Florida DUI Lawyer Regarding Your Defense
This overview provides you with a summary of what happens after a conviction on DUI charges, but it's no substitute for the advice of a knowledgeable defense attorney. You may have a defense or other options for fighting the charges. For more information, please contact Fort Lauderdale DUI attorney Kevin J. Kulik to schedule a consultation at our office.
https://www.kevinkuliklaw.com/first-5-things-to-do-after-a-florida-dui-arrest/