What Is Florida's "Romeo And Juliet" Law?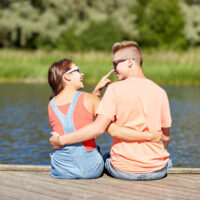 Sex crimes involving children are treated very seriously under Florida law, with most being felonies punishable by years' long imprisonment terms and fines. Plus, there is the collateral consequence that extends well after a criminal sentence: The requirement to register as a sexual offender or sexual predator. However, Florida and many other US states have provided exceptions to this harsh treatment under so-called "Romeo and Juliet" statutes. These cases are not about using force or lack of consent, because they typically involve two minors freely engaging in sexual contact – not knowing that their conduct is illegal.
If you or your child was arrested for a sex crime involving a minor, Florida's Romeo and Juliet law may apply to the case. Your priorities should be retaining a Fort Lauderdale sexual battery attorney right away, and reviewing some basic information. 
How Florida's Romeo and Juliet Law Works 
The statute was enacted in 2007 to alleviate the harsh implications of registering as a sexual offender or predator for younger individuals. Contrary to popular misconception, it is NOT a defense to such charges as Lewd or Lascivious Acts or Sexual Battery. Many offenders will still face charges, and some of these offenses will be classified as felonies. As a result, a minor might not qualify for the juvenile process that is geared toward rehabilitation and may not involve incarceration. A judge could rule that person to be prosecuted as an adult, just like a typical criminal case. 
Eligibility for Removing the Registration Requirement 
There is nothing automatic about application of Florida's Romeo and Juliet law, so you will first need to show that you qualify. The five eligibility criteria include:
You must have been arrested for certain sex crimes designated by statute.
The offense involved a consensual sexual encounter with an individual aged 14 to 17 years old. Note that ignorance of age is not a defense to the crime, and it is not relevant to the Romeo and Juliet law.
The minor was no more than four years younger than you at the time of the consensual sexual activity. Courts are very strict on this factor, and judges will calculate the four-year span down to the exact date.
The requirement to register as a sexual offender or predator is linked to the current case, so there is no other prior case that imposed registration.
You have no other convictions for the designated sex crimes in your criminal history, whether with minors or adults. 
Reach Out to a South Florida Criminal Defense Lawyer
It is important to note with the Romeo and Juliet law that eligibility is not the only consideration. It is still up to the judge, in his or her discretion, on whether to remove the registration requirement. For this reason, retaining experienced legal counsel is critical. To learn more, please contact attorney Kevin J. Kulik to set up a confidential consultation at our Fort Lauderdale, FL office. We can advise you on your options once we review your situation.
Source:
leg.state.fl.us/Statutes/index.cfm?App_mode=Display_Statute&Search_String=&URL=0900-0999/0943/Sections/0943.04354.html