What is Probable Cause in a Florida DUI Case?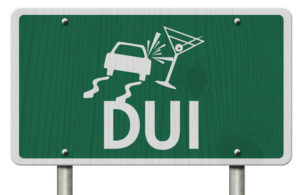 A Tarpon Springs woman is facing drunk driving charges after officers arrested her for multiple traffic violations. The Naples Daily News recounted the details of the story, where the woman was driving the wrong way down a Florida highway for three miles and caused a minor collision with a vehicle that swerved to avoid her. Her erratic driving behavior and demeanor upon detainment gave police plenty of reason to charge her with DUI, but there are other subtler ways that police can legally find probable cause for drunk driving. You should consider consulting with a Florida DUI lawyer about the specifics of your case after reviewing some background information.
Probable Cause in General
In a criminal case, probable cause is a series of circumstances that may lead a law enforcement officer to reasonably believe that a crime has been or is being committed. In a case of suspected drunk driving, there must be some sort of behavior that might indicate impairment, such as swerving, failing to abide by traffic laws, or – in the case of the Tarpon Spring woman – driving the wrong way down a major highway thoroughfare.
However, the case for probable cause isn't always so obvious. Under the 14th Amendment to the US Constitution's protection against unreasonable search and seizure, an officer must have more than just a hunch to avoid a civil rights violation.

The Test Under Florida Case Law
Probable cause in a drunk driving case isn't defined by statute, but rather by court case decision. In order to establish probable cause for DUI, an officer must have more than just a belief that a motorist consumed alcohol: There must be facts that demonstrate a high probability that the driver is actually, physically impaired or has consumed alcohol in excess of the legal amount. Once the probable cause is established, an officer can proceed to more concrete tests to determine blood alcohol content by breathalyzer or chemical test.

Three Tests for Misdemeanor DUI
Even with the case law tests, police officers are further guided in finding probable cause for DUI by looking to three tests:
The officer witnesses all elements of DUI;
The officer is investigating a traffic collision and develops probable cause to support an arrest for DUI; or,
One officer requests assistance from another officer, and their combined perceptions indicate there is probable cause for DUI arrest.
If an officer, or team of officers, fail to identify facts that lead to probable cause to arrest you for DUI, any evidence gathered from that point on may not be admissible in court – which can lead to a dismissal of charges in some cases.
Consult with a Florida Criminal Defense Lawyer About Your DUI

Even if you weren't driving the wrong way down a Florida highway, there can still be questions about officers' probable cause to charge you with drunk driving. However, you'll need a qualified criminal defense lawyer to present your defenses and protect your civil rights. Attorney Kevin J. Kulik is an experienced lawyer who can help you obtain the best possible result under the law. Please contact our Fort Lauderdale offices today for a confidential consultation.
Resource:
naplesnews.com/story/news/crime/2016/10/10/woman-drives-3-miles-wrong-way-down-florida-highway/91845230/