What Is The Difference Between Rape, Sexual Assault, And Sexual Battery In Florida?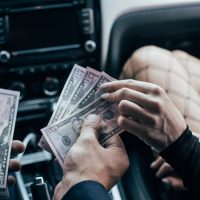 To start, you should note that the question itself is quite misleading and much of the confusion stems from terminology. There is only one statute that covers unlawful sexual conduct of a nonconsensual nature, i.e., what you commonly associate with rape: The Florida statute on sexual battery. When you review the specific acts that violate the law, it is not hard to understand why police aggressively pursue offenders and prosecutors work hard to obtain a conviction. These cases typically involve violence, while the presence of weapons, vulnerable victims, and other factors may lead to enhanced charges.
Rape is always a felony in Florida, which is why retaining an experienced Fort Lauderdale sexual assault attorney is critical. Still, some additional information may help you understand the severity of the charges.
Types of Sex Crimes in Florida 
The offense interchangeably known as sexual assault, sexual battery, and/or rape is the forced sexual contact with another individual through use of a sex organ or object. It is one of the four types of sexual offenses provided under Florida criminal laws, with the other three being:
Unlawful Sexual Activity with a Minor: What many people refer to as statutory rape, it is illegal for someone 24 or older to have sexual intercourse with a 16- or 17-year old – even when both consent.
Lewd and Lascivious Sexual Activity: A special set of sexual offenses focuses on children under the age of 16 years old, including molestation and exhibition.
Prostitution and Solicitation: Offering and accepting sexual acts in exchange for money or some other item of value is illegal. Anyone participating in the transaction could face charges, including the prostitute, a john, madam, or pimp. 
Details on Florida's Sexual Battery Law 
To secure a conviction, the prosecutor must prove that the suspect engaged in nonconsensual oral, anal, or genital contact with the victim. Sexual battery is a Second Degree Felony, punishable by up to 15 years in prison, a maximum fine of $10,000, and sexual offender probation. However, beyond the basic offense, there are additional factors that can turn the charges into aggravated sexual battery. Examples include:
Use of a deadly weapon;
Engaging in violent acts that are likely to cause serious physical injury;
Threatening violence against the victim's family; and
Attacking a person who is physically unable to resist, such as through intoxication.
Aggravated sexual battery may be a First Degree or Life Felony, for which a judge could sentence up to 30 years or life in prison. In addition, any conviction for sexual battery will include the requirement to register as a sexual predator or offender.
Get Legal Help from a South Florida Rape Defense Lawyer 
Hopefully, this overview helps clarify the state statute on sexual battery, as well as how the concepts of sexual assault and rape work within the legal landscape. For more information on strategies for fighting the charges, please contact attorney Kevin J. Kulik to set up a consultation at our offices in Fort Lauderdale. Once we assess your unique circumstances, we can discuss defense options.