What is Unlawful Sexual Activity with a Minor?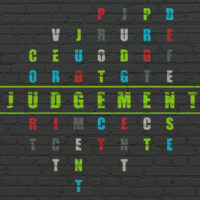 A Bradenton, Florida woman faces multiple charges after being arrested for providing alcohol to underage individuals and engaging in sex acts with teenagers in December 2016. ABC Local 10 News reported that authorities were tipped off to the crimes by a caller who said the woman, 40, had inappropriate sexual encounters with five teens between the ages of 16 and 17 years old.  An affidavit supporting her January 18, 2017 arrest said that she propositioned one of the teens during a party hosted by her son. The Manatee County Sheriff's Office charged the woman with unlawful sexual activity, a Florida sex crime that focuses on the both the age of the perpetrator and the age of the victims.
Florida Statute on Unlawful Sexual Activity
The state criminal code defines unlawful sexual activity with certain minors as the offense that's committed when:
A person who is 24 years or older;
Engages in sexual activity with a person 16 or 17 years old; and,
The activity was consensual.

Therefore, it is legal for a person aged 18-23 to have consensual sex with a 16- or 17-year-old. Of course, where there is no consent, age is not a factor: The crime would be sexual battery, i.e., rape, where the conduct was forced or coerced.

Ignorance Isn't a Defense
A person accused of unlawful sexual activity with a minor cannot claim ignorance of the victim's age as a defense. This is true even if the victim lied about being 18 years or older, and if the offender truly believed the person was a legal adult.

Young Adult Exception
There is a "young adult" exception under Florida law that allows two 16- and 17-year-old people to engage in sexual relations, so long as both individuals consent to the activity.

Penalties
Unlawful sexual activity with a minor is a second degree felony under state law, and it's defined as a Level 6 severity ranking under the Criminal Punishment Code. If convicted, a judge can issue a sentence that includes any combination of penalties, including:
A maximum of 15 years in prison;
Up to 15 years on probation as a sex offender; and,
A maximum fine up to $10,000.
Any person convicted of unlawful sexual activity with a minor would also be considered a sex offender. Florida law requires the person to register as a sex offender and file a report to authorities on a periodic basis, including address and employment status.

A Qualified Florida Sex Crimes Lawyer is on Your Side

Florida law provides harsh penalties for those convicted of sex crimes, including unlawful sexual activity with a minor. Due to the complex legal and procedural rules, you need an experienced criminal defense attorney that will fight for your rights in court. Attorney Kevin J. Kulik has represented many clients facing sex crimes and other charges, protecting the interests of accused individuals and presenting all available defenses against the prosecution's claims. To hear more about your options for fighting sex crimes charges, please contact our Fort Lauderdale office to schedule a confidential consultation.
Resource:
local10.com/news/florida/florida-mother-accused-of-having-sexual-encounters-with-teens-at-party