What New Constitutional Amendments Mean for the Florida Criminal Justice System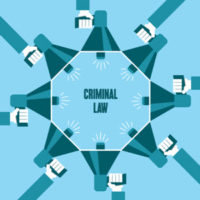 Though the Florida recount for the governor's office and US Senate captured many headlines, significant changes to the state's constitution were also passed during the 2018 election. The Miami Herald outlined these new laws, three of which will affect different aspects of the criminal process. By law, these amendments will go into effect the first Monday in January following an election; according to the calendar, the effective date will be January 8, 2019. Though you should discuss your situation with an experienced Florida criminal defense attorney, an overview may be useful.
Felon Voting Rights
 This long-awaited, highly controversial constitutional amendment puts Florida on an even keel with most other US states. The American Civil Liberties Union of Florida estimates that around 1.4 million convicted felons have previously been denied the right to vote, even after serving their sentences in full and paying all fines. With the passage of Amendment 4, most individuals convicted of a felony will now be able to vote in upcoming elections. There are two caveats to the law:
To be able to vote, the person must have served all terms of a sentence in a criminal case. Anyone who is still on probation, owes fines, or has not paid all restitution will not qualify for voting rights.
Not all felons are eligible, depending on the crime. Individuals convicted of designated homicide and sex crimes will not be able to vote unless they receive a pardon from the governor.
 Judicial Review
 One very technical amendment affects how judges review cases that arrive in court after a determination by administrative agencies. Instead of reviewing whether the agency hearing officer came to a proper legal conclusion, judges will be required to interpret statutes and regulatory rules directly. This Florida constitutional amendment enables an extra layer of interpretation, bolstering the rights of anyone facing violations of administrative rules.
Victim's Rights in Florida
This provision parallels a statute in California called "Marsy's Law." It requires prosecutors and law enforcement to keep victims and their families informed about the status of a case that involves them. The language provides 11 rights of victims, including:
The right to be informed;
Being heard when their statements are relevant to the criminal case;
Freedom from intimidation or harassment; and,
Having their personal safety considered when a judge sets bail or release before trial.
The new constitutional amendment applies at all stages of the criminal proceedings, so long as the rights of victims do not interfere with the civil rights of the individual facing charges.
Discuss Recent Changes to Florida Law with a Knowledgeable Criminal Defense Lawyer
Regardless of whether any of these new laws apply to your situation, you are always in a better position when you have a criminal defense attorney to represent your interests. If you have questions or want to know more about how these recently approved constitutional amendments may affect your case, please contact attorney Kevin J. Kulik. We are happy to schedule a confidential consultation at our Fort Lauderdale office.
Resource:
miamiherald.com/news/politics-government/state-politics/article220678905.html