What South Floridians Need to Know About the Opioid Crisis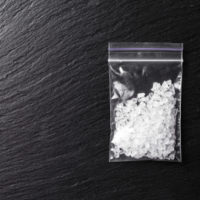 The opioid epidemic has critical implications for the entire US, and Florida has been hit especially hard. The scope of the damage is apparent when you review Florida Department of Health statistics:
There has been a 200 percent increase in the number of opioid overdose deaths since 2000;
Opioid overdose is the leading cause of death for Americans under 50 years old;
Every day, more than 90 people overdose on prescription opioids in the US;
Florida is in the top four states with the highest opioid overdose rate; and,
In 2016, there were 1,566 opioid-related deaths in Florida, compared to 200 in 2013.
As you may expect, the State of Florida has ramped up its efforts to reduce opioid-related drug crimes. The downside is that law enforcement may overlook or overtly violate your civil rights in making arrests, and prosecutors are aggressive in pursuing charges. If you were arrested for drug offenses in Florida, there are a few details you need to know about these cases.
Overview of Florida Criminal Opioid Charges
 Opioids are listed as Schedule I drugs under Florida's classification controlled substances system. As such, if you are convicted of certain drug offenses involving opioids, mandatory minimum sentencing guidelines may apply. Even a first offense for possession of small amount intended for personal use could include a jail sentence, fines, and a criminal record. Trafficking, manufacturing, and possession with intent to distribute opioids increases a prison sentence and fines.
Florida's Drug Court Program
 You may be eligible to go through Florida's Drug Court Treatment Division as an alternative to jail time for certain opioid crimes. The program is intended to reduce the potential for recidivism, by providing assessment, treatment, and educational programs to help those who are addicted to drugs. To qualify for the Pre-Trial Intervention program, you must:
Be 18 years or older;
Be a first-time offender;
Have been arrested for a designated, non-violent crime related to purchase or possession of certain controlled substances; and,
Comply with other eligibility requirements.
The program is voluntary, but it requires you to comply with a range of conditions. You must attend court hearings, meet with an officer of the court, agree to random drug testing, complete a drug treatment course, and adhere to other terms set by the court's order. However, once you finish the program, you may get the criminal charges dismissed through Drug Court. Plus, you may be able to overcome addiction, which reduces the likelihood that you will engage in drug-related criminal activity in the future.
Discuss Drug Offenses with a Skilled Florida Criminal Defense Attorney
Law enforcement and prosecutors will continue to pursue drug crimes cases, especially as Florida lawmakers and other officials try to stem the opioid crisis. Their efforts mean many innocent people may end up in jail if they do not retain experienced counsel to defend their rights. If you are facing charges regarding opioids or any other controlled substance, criminal defense attorney Kevin J. Kulik can help. Please contact our Fort Lauderdale, FL office to schedule a consultation today.
Resource:
floridahealth.gov/statistics-and-data/fl-esoos/index.html