What Will Happen at Tiger Woods' Arraignment?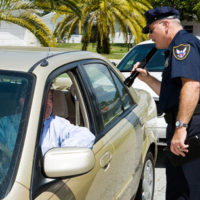 Many sports news, gossip columns, and local sources covered the May 29, 2017 arrest of golfer Tiger Woods on suspicion for drunk driving in Florida. In sum, officers found him asleep at the wheel of his car in Jupiter and subjected him to field sobriety tests that indicated potential intoxication. A chemical test showed no presence of alcohol, though Woods did admit to using prescription medications. The exact nature of the charges was to be revealed at an arraignment scheduled for July 5; however, the Sun-Sentinel reports that this court appearance has been reset to August 9, 2017 by order of the judge. For those unfamiliar with how an arraignment works as part of the Florida criminal court process, here are the answers to some common questions.
What is an arraignment? After you've appeared initially pursuant to your arrest and formal charges are filed, a court will schedule an arraignment. If you're in custody, authorities must bring you to face a judge within 24 hours of the arrest; however, if you're free to go after your arrest, the arraignment may be scheduled for a few days or weeks down the road.
At this hearing, the charges are read to you in open court and you are required to enter a plea. In addition to the judge, a prosecuting attorney will be present to represent the State of Florida. 
Can I present evidence to contest the charges? The arraignment is not a trial, so there will be no opportunity to present evidence or arguments. You will only be asked to enter a plea of guilty, not guilty, or no contest. 
Do I need an attorney? While it's not legally required for you to retain a lawyer by your arraignment date, it's highly recommended that you have counsel to represent your interests. If you haven't hired an attorney by this hearing, make sure to enter a not guilty plea and inform the court that you are looking to hire a defense lawyer. 
What happens next in a Florida criminal case? If you plead guilty or no contest at the arraignment, the next step is to set a date for sentencing since there is no question that you committed the crime. If you plead not guilty, the court will set a date for a full trial where the prosecutor will present the evidence against you. Of course, your attorney will present all proper defenses and attack any weaknesses in the state's case.
Experienced Criminal Defense Attorney in Fort Lauderdale
If you've been charged with DUI or other crimes in Florida and are facing arraignment, you need skilled criminal defense attorney with extensive experience in these types of cases. A lawyer will advocate on your behalf and help you navigate the complicated criminal courts system in the state. A conviction for any crime may include hefty fines and jail time; with a DUI, you may also lose your driving privileges. Therefore, a strong defense is critical. For more information on your options, please contact attorney Kevin J. Kulik today. We can set up a free and confidential consultation for you in the Fort Lauderdale area.
Resource:
sun-sentinel.com/news/fl-pn-tiger-woods-arraignment-20170615-story.html