What You Need To Know About Sexual Predator Status In Florida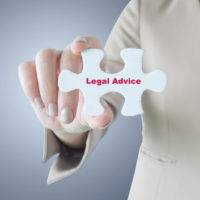 Florida law makes a distinction between sexual offenders and sexual predators, and there are different registration requirements depending on the applicable status. The general intent of the Florida Sexual Predators Act is to protect the public, by ensuring proper supervision of offenders who are released into the community, alerting residents, and preventing convicted individuals from working in environments where children are present. However, even after a conviction, you still have rights. Because of the strict registration mandates, confusion with sexual offender status, and other complicated issues, it is important to retain a knowledgeable sex crimes attorney to represent your interests.
Overview of Sexual Predator Laws 
State law assigns sexual predator status to those who commit certain designated crimes, including:
Kidnapping or false imprisonment of a child under 13 years old;
First degree felony kidnapping;
Sexual battery;
Certain lewd or lascivious offenses committed upon or in the presence of persons less than 16 years of age;
Human trafficking;
Sexual offenses against a person with a developmental disability;
Lewd or lascivious offenses committed upon or in the presence of an elderly or disabled person;
Sexual performance by a child;
Child pornography, including through use of a computer or electronic telecommunication device;
Any felonies similar to these crimes, when committed in another jurisdiction; and,
Others a specified by statute.
Sexual predator status does not automatically attach to these crimes upon conviction. When sentencing, a judge must make a specific, written finding that the offender is a sexual predator. The registration requirements kick in 48 hours after sentencing and designation, and law enforcement is notified if the person is released without incarceration. The Florida Department of Corrections will receive an alert if the individual will be imprisoned.
Registration Requirements
Though the court will notify local police, a person who is designated as a sexual predator must also register with the county sheriff's office within 48 hours after release. He or she must also:
Obtain a state driver's license that includes a sexual predator designation;
Provide fingerprints;
List all email addresses,
Register all internet addresses and corresponding websites;
Provide all home and cell telephone numbers;
Notify police of any travel to another state or jurisdiction within Florida;
Let law enforcement know about plans to relocate out of state or to another jurisdiction; and,
Comply with other requirements as designated by law.
The registration requirements apply to sexual predators for life, following you to other states and locations within Florida. There can be serious criminal consequences for violating the registration requirements, including incarceration, fines, probation, and other sanctions.
Discuss Sex Crimes with a Florida Criminal Defense Lawyer
The designation as a sexual predator is harsh and the registration requirements are extremely demanding, so your best strategy is to prevent such a finding if possible. A sex crimes lawyer can help obtain a favorable outcome, potentially avoiding the designation or working out a lesser crime.
For more information, please contact Fort Lauderdale, FL criminal defense attorney Kevin J. Kulik. Our legal team can schedule a free consultation to review your case and develop a strategy to address sexual predator status.
Resource:
leg.state.fl.us/statutes/index.cfm?App_mode=Display_Statute&Search_String=&URL=0700-0799/0775/Sections/0775.21.html