When Drunk Driving Can Lead to an Aggravated DUI in Florida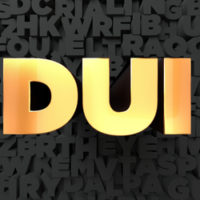 You're probably well-aware that there can be severe implications for violating Florida's statute on Driving Under the Influence (DUI) Jail time, a driver's license suspension, fines, and many other collateral consequences can result from a drunk driving conviction. However, what you may not know is that there can be even more serious penalties if your case involves aggravated DUI charges. The law will apply certain enhancements that could make your punishment harsher and longer lasting.
It's important to consult with a Fort Lauderdale DUI lawyer to protect your rights, but read on to learn more about the nature of aggravated drunk driving cases.
Aggravating Factors: Every DUI case is different, so you need to understand the actions or circumstances that could lead prosecutors to seek aggravated or enhanced drunk driving charges. They include:
Excessive Blood Alcohol Concentration (BAC): The legal limit in Florida is .08 percent, but the state does treat your case as an aggravated DUI if your BAC is "excessive" – i.e., .15 percent or higher.
Minors in the Vehicle: The common view is that drunk driving is more serious when there are children in the car, since these passengers are vulnerable to your actions. The prosecutor doesn't need to prove that your actions caused injuries; there only needs to be evidence that a person under 18 years old was present.
Driving on a Suspended or Revoked License: You'll face aggravated drunk driving in Florida if your driver's license was already suspended or revoked. It's irrelevant whether the underlying reasons were DUI-related.
Reckless Driving: If you were engaged in reckless conduct while drunk driving, the state may press aggravated DUI charges. Examples include speeding more than 30 miles over the posted limit, drag racing, or other acts that demonstrate a disregard for human life.
Causing Death or Serious Bodily Harm: When you're involved in a fatal or injury-causing crash, you could face aggravated drunk driving charges – regardless of whether you were at fault in the collision.
Penalties for a Conviction of Aggravated DUI: In general, the punishment for aggravated drunk driving is enhanced, increasing the penalties. Therefore:
Your fine goes from $250-$500 up to a range of $2,000 – $5,000 for aggravated DUI;
A regular DUI may include one year of probation, where the aggravated form is a maximum of five years;
You could be in jail for up to six months for a DUI conviction. If you're convicted for aggravated drunk driving, you could face up to five years – in a state prison, not jail; and,
Your license is suspended for 180 days for drunk driving, but it could be revoked for life if you're convicted of aggravated DUI.
Trust a Florida DUI Defense Lawyer to Represent Your Interests
Whether you're facing common drunk driving charges or aggravated DUI, you should always get legal help from an experienced legal professional. To learn more about your rights and potential defense strategies, please contact the Fort Lauderdale, FL offices of attorney Kevin J. Kulik. We can explain more about your options after reviewing the details of your case.
https://www.kevinkuliklaw.com/fort-lauderdale-criminal-lawyer/dui/