6 Legal Strategies for Defending Florida Sex Crimes Charges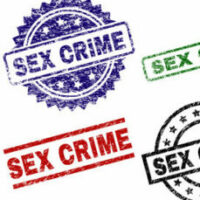 Being charged with a sex crime is stressful, and knowing that you face serious penalties for a conviction can be agonizing. Incarceration, fines, registration as a sexual offender or predator are just a few of the consequences. Due to the serious nature of sex offenses, you can be sure that authorities aggressively pursue allegations. In fact, in 2018, the Florida Department of Law Enforcement, reported 8,436 sex offenses involving both adults and juveniles.
However, the number of individuals actually convicted during pretrial stages or after a trial is much lower. Law enforcement will often arrest someone based upon false or exaggerated accusations, mistaken identity, or simple misunderstandings. As such, there are ways to fight the charges and a Florida sex crimes attorney can help. Some of the strategies for defending against allegations of sexual offenses include: 
Communicating with Police: Officers take sex offense allegations very seriously, but sometimes the arrest the accused before the truth comes out. In some cases, it may be possible to present your side of the story and prosecutors will agree to drop the charges. 
Conducting a Deeper Investigation: An accuser might make a mistake in identification, but sometimes they actually lie about an incident. For these reasons and more, it is critical to thoroughly, meticulously investigate the surrounding circumstances. Witnesses and the scene itself can reveal important facts that favor your position.
Lie Detector: Results from a polygraph are not usually admissible in Florida sex crimes cases, but they can be useful in developing a defense. If you tell the truth and pass a lie detector test saying you did not commit an offense, this can be useful when discussing the case with a prosecutor.
Pretrial Motions: There are many different reasons that a sex crimes case should not proceed to trial, and motions are the primary way of getting charges dismissed. Evidence is one topic that is the subject of pretrial motions, usually because you want to have it excluded or get information in possession of the prosecutor.
Plea Bargaining: At times, it may be possible to plead to a lesser sex crimes charge or agree to a reduced sentence. You might not avoid punishment or registration requirements entirely, but there are advantages to plea bargaining.
Fighting the Charges at Trial: Always remember that the prosecutor must prove guilt beyond a reasonable doubt. When the evidence is weak or your accuser does not present well as a witness, you may gain an acquittal after a trial.
Contact a Florida Sex Crimes Defense Lawyer Right Away 
The best defense starts by reaching out to an attorney who can pursue these and other strategies, which means it is essential to get a lawyer involved in your case as soon as possible. Investigation and preparation are more effective at the earliest stages, so you are more likely to obtain a favorable outcome. To learn more about how our team can help, please contact Fort Lauderdale sexual assault attorney Kevin J. Kulik. We can set up a consultation to review your circumstances and determine how to proceed.
Resource:
fdle.state.fl.us/FSAC/Crime-Data/Forcible-Sex-Offenses/Rape-(1).aspx#:~:text=Summary,juveniles%20and%201%2C684%20were%20adults.
https://www.kevinkuliklaw.com/crime-statistics-in-fort-lauderdale-and-the-state-of-florida/