Crime Statistics in Fort Lauderdale and the State of Florida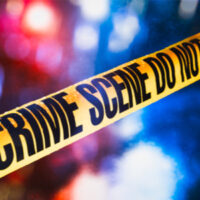 Crimes statistics and reports are useful for people moving into certain neighborhoods or opening businesses, but this information is also a driving factor behind law enforcement efforts. You can be sure that, when theft, violent crime, and other offenses increase, police will be on patrol to crack down on those who violate the law.
However, in officers' zealous motivation to make arrests and prosecutors' efforts to obtain convictions, the criminal justice community may make mistakes. These errors can have a major impact on your case if you were arrested, sometimes making the difference between a conviction and dismissal of the charges. You have a clear advantage when you retain a Florida criminal defense lawyer to fight for your rights, but you might be interested to learn about some of the crime statistics in Fort Lauderdale and the rest of the state.
Common Crimes in Fort Lauderdale and Florida: The Florida Department of Law Enforcement maintains records regarding criminal activity throughout the state, including arrests and convictions.
In 2019, 81,092 individuals were arrested for violent crimes, including homicide, manslaughter, rape, aggravated assault, and simple assault.
Last year, there were 459,956 people charged with property-related offenses, such as burglary, larceny, purse snatching, motor vehicle theft, arson, vandalism, and others.
In Fort Lauderdale, 20 people were arrested for murder, 80 face rape charges, 353 individuals were charged with robbery, and 578 people were arrested for assault.
What to do if You're Arrested on Florida Criminal Charges: If you've been charged, it's understandable that you'll be overwhelmed. By taking certain actions, you may have an advantage in fighting the charges.
Stay Calm and Never Resist Arrest: By keeping a level head, you won't elevate the situation or make mistakes that could harm your rights. Never make verbal threats or try to resist arrest through physical force.
Don't Make Statements or Answer Questions: When you're arrested, officers cannot force you to talk because of your Fifth Amendment right against self-incrimination. Police may try to engage you in a discussion or explain your actions, but you should always avoid making any statements. You shouldn't even try to profess your innocence at this stage, since you could say something that harms your rights.
Exercise Your Right to Counsel: The only statement that you should make is to request that you be able to contact your attorney. Your lawyer will be present if police want to question you after the arrest, when you appear in court for your arraignment, and at other stages during the criminal process.
Trust Your Case to a Florida Criminal Defense Attorney
Crime statistics vary over time and by offense, but it's always in your best interests to hire a skilled criminal defense lawyer to represent you in connection with an arrest. If you've been charged and want to know more about your rights, please contact Fort Lauderdale criminal attorney Kevin J. Kulik. We can schedule a consultation at our offices to review your case and develop a defense strategy that suits your situation.
Ressource:
fdle.state.fl.us/FSAC/Data-Statistics-(1).aspx