A Former Prosecutor is the Best Florida Defense Attorney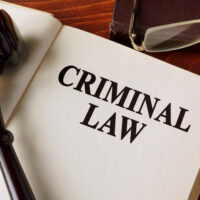 The prosecution is the "other side" in a criminal case, which is why it may surprise you to learn that someone who used to work for the Broward State Attorney's Office in Fort Lauderdale is the best lawyer to represent you after an arrest. The logic is sound: A prosecutor's role is to represent the federal, state, or local government in pursuing charges in a criminal court. Every win shows that the prosecuting attorney has been able to overcome a very challenging burden, which is proof beyond a reasonable doubt.
However, you probably want to know more about how a former prosecutor can leverage his or her knowledge and experience to be the best Florida criminal defense attorney. Keep in mind the following reasons if you are in need of legal representation.
Courtroom and Litigation Experience: When a prosecuting attorney decides to make the switch to defense lawyer, he or she will have conducted dozens – possibly hundreds – of criminal cases. Plus, prosecutors only handle criminal matters, so they hone very specific courtroom skills. Many attorneys in private practice take clients in various legal practice areas, such as bankruptcy, family law, personal injury, and many more. They may not have the detailed, dedicated experience in criminal that can only come through prosecuting cases.
Knowledge of Florida Criminal Procedural Rules: Criminal law consists of statutes enacted by lawmakers and court decisions, but there are numerous court procedural rules that also apply to criminal matters. A prosecutor who deals with these rules everyday has vast knowledge regarding:
Arraignments;
Bond hearings;
Pretrial motions regarding discovery, evidence, and dismissal;
Jury instructions and selection;
Calling and cross-examining witnesses; and,
Other aspects of a trial.
When moving into private criminal defense, a former prosecutor brings this knowledge and applies it to defending clients. This is to your advantage if you are facing criminal charges, since all a defense attorney needs to do is raise a shadow of a doubt to obtain an acquittal.
Prosecutors Anticipate Potential Defenses: When pursuing criminal charges against suspects, a prosecutor must identify and understand all available strategies the defense might use to fight the allegations. He or she can now utilize these methods when defending your interests, knowing what to expect from the prosecutor in your case.
Awareness of Local Court Decisions: The role of the judge is to interpret criminal laws and apply them to your case. A former prosecutor who appears in court every day gets to know the judges and how they tend to rule on certain issues. Being able to anticipate the court's finding gives you an edge.
Trust an Experienced Florida Criminal Defense Lawyer 
From the above description, you can see why a former prosecutor like Kevin J. Kulik is a solid choice when you need to retain a Fort Lauderdale criminal attorney. He has more than 35 years of experience practicing criminal law, so you can feel confident that your case is in good hands. For more information about how our team can help with your case, please contact our office to set up a consultation.
https://www.kevinkuliklaw.com/types-of-sentencing-in-florida-criminal-cases/