Answers to Your FAQs About Drug Manufacturing Charges in Florida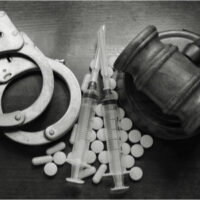 While some US states have enacted separate laws delineating different types of drug crimes, Florida lumps them together in one section on prohibited acts with respect to controlled substances. One of the most severe is drug manufacturing, which is always a felony and carries harsh punishment if you are convicted. However, because the provisions are included in a single statutory provision, it can be difficult to understand what drug manufacturing is – and how it differs from possession or trafficking in a controlled substance.
Because the distinction from other drug-related offenses is an important one, it is critical to retain a Fort Lauderdale criminal lawyer if you are facing charges for manufacturing a controlled substance. Some answers to frequently asked questions about this specific drug offense may help you understand the severity.
What does it mean to "manufacture" drugs? The term essentially applies to any activity that creates or produces a controlled substance that is usable to others in some way, and it does include cultivation. For example, you could face drug manufacturing charges for:
Cooking meth;
Operating a marijuana grow house; or
Processing cocaine into crack.
In some cases, the way you store a controlled substance could lead to manufacturing charges. Officials make the arrest based on the assumption that the quantity is probably used in connection with manufacturing.
How long is a prison sentence for drug manufacturing in Florida? Manufacturing or cultivating marijuana is the least severe crime in this category, but it is still a Third Degree Felony. You face up to five years' incarceration and a maximum fine of $5,000. For other controlled substances, you will likely be charged with a Second Degree Felony punishable by 15 years in prison and a $10,000 fine.
Can I face manufacturing charges for being in possession of chemicals? Yes, the Florida statute on prohibited acts does include a list of specific chemicals and compounds that could lead to an arrest. The prosecutor would have to prove that you are in possession of such a large amount of these materials that it indicates an intent to manufacture.
What factors could make drug manufacturing charges harsher? There are certain factors that increase the severity of the charge, including conducting a manufacturing or cultivation operation near:
A school, day care, or other child care facility;
Public parks; or
Community recreational facilities.
Under these circumstances, a Second Degree Felony could be charged as a First Degree Felony. You could be sentenced to a maximum of 30 years in prison if convicted. 
Discuss Your Rights with a South Florida Drug Crimes Defense Lawyer
These answers to common questions about manufacturing controlled substances are helpful, but you no doubt would like more information that applies to your specific situation. At the Fort Lauderdale offices of attorney Kevin J. Kulik, our team is prepared to aggressively defend your interests. To learn more about our legal services, please contact us to set up a consultation. After we review your circumstances, we can develop a strategy aimed to attain the best possible outcome.
Resource:
leg.state.fl.us/statutes/index.cfm?App_mode=Display_Statute&URL=0800-0899/0893/Sections/0893.13.html
https://www.kevinkuliklaw.com/tips-to-prepare-for-your-license-suspension-hearing-after-a-florida-dui/