Tips to Prepare for Your License Suspension Hearing After a Florida DUI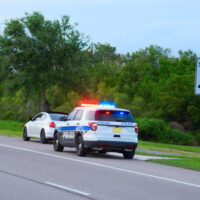 Every Florida DUI arrest triggers two separate legal processes in terms of sanctions, one of which is the criminal case. Driving drunk is against the law, so you could be sentenced to a maximum of six months in prison and a $500 to $1,000 fine for a conviction. However, there are also the sanctions imposed by the Florida Department of Highway Safety and Motor Vehicles (FLHSMV) that will affect your driving privileges. The implications are immediate: At the moment of your arrest, your license is confiscated, and you receive a temporary driver's license that only lasts 10 days.
The good news is that you will have the opportunity to fight the allegations through a review hearing before the FLHSMV. It may be possible to invalidate your driver's license suspension, though you must comply with certain requirements at different steps along the way. Your first priority should be retaining a Fort Lauderdale DUI lawyer to guide you through the process, then review a few tips on how to prepare for your administrative review hearing.
Know that you are operating under a deadline. Your timing for purposes of a review hearing runs according to the duration of the temporary driver's license you were issued at your arrest. You have 10 days from the date of your DUI to request a hearing on the suspension of your driving privileges. A postmark or proof of filing with the clerk are sufficient for meeting this deadline.
Determine whether you seek a formal or informal review of a driver's license suspension. Because there are two proceedings for the review process, you should understand which would apply to your situation.
An informal review only involves evidence presented by the motorist and the arresting officer. After reviewing, the hearing officer will either cancel or uphold the suspension. If the evidence is weak, your license will be reissued.
At a formal review, you will present all evidence and witness testimony to support your position on keeping your driver's license. Through this process, you will have access to the prosecutor's evidence, so you can prepare an appropriate defense.
Officially request a DUI suspension hearing. FLHSMV has a form for requesting both informal and formal review hearings, so you will be required to provide the basics about yourself and your DUI case. If you asked for a formal proceeding, you will receive a notice of the hearing, which will be scheduled within 30 days of your request. 
Prepare for and attend the formal hearing with your lawyer. Your attorney will handle the details, but you must do your part as well. Dress professionally, arrive at the hearing location early, and always be polite and respectful during the proceeding.
Get in Touch with a Fort Lauderdale DUI Defense Attorney Right Awa
From the above, you can see the importance of getting legal help to obtain a favorable outcome in an administrative hearing after a DUI. Our team is ready to protect your interests, so please contact Fort Lauderdale attorney Kevin J. Kulik to set up a consultation today.
Resource:
flhsmv.gov/driver-licenses-id-cards/education-courses/dui-and-iid/florida-dui-administrative-suspension-laws/
https://www.kevinkuliklaw.com/floridas-anti-riot-law-clears-another-legislative-hurdle/