Bill to Fight Human Trafficking May Change Key Florida Sex Crimes Laws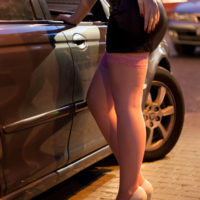 In the continued effort to crack down on human trafficking in Florida, lawmakers recently passed a law that takes a new approach to protecting victims. According to a May 13, 2019 article published by Miami's CBS News Channel 4, Gov. Ron DeSantis signed the bill to establish a statewide registry for individuals who engage in prostitution. Portions of the legislation were in response to the arrest of New England Patriots owner Robert Kraft and two dozen others at a massage parlor in Jupiter, FL in February. In the introductory section, the bill mentions that prostitution is the "driving force" behind human and sex trafficking crimes.
The new law carries significant implications for anyone arrested on prostitution charges – on either side of the transaction. While you should trust a Florida sex crimes defense lawyer to assist with your case, an overview of the measure may help you understand the serious nature of a violation.
Measure Aims at Prostitution Sex Crimes: Currently, Florida defines eight different types of prostitution offenses, which can be committed by the prostitute, the customer, or the person who arranges the transaction – familiarly known as the "pimp" or "Madame." The crimes include:
Owning a building or operating a business dedicated to prostitution;
Offering prostitution services;
Soliciting someone to commit a prostitution crime;
Transporting a person to engage in prostitution; and,
Hiring a prostitute.
Current Penalties for Prostitution-Related Sex Offenses: The criminal sanctions for a prostitution conviction depend upon the individual's status as prostitute, pimp, or customer of the transaction. A prostitute arrested for a first-time charge faces a Second Degree Misdemeanor, which could mean up to 60 days in jail and a maximum fine of $500. Subsequent convictions could lead to charges of a Third Degree Felony, carrying a potential sentence of five years' incarceration and a fine up to $5,000.
For the prostitution customer, a first-time conviction could lead to a year in jail. The penalties increase for a second offense, which is a Third Degree Felony. You may face up to five years' imprisonment, $5,000 in fines, and your vehicle could be impounded by police. Plus, customers of prostitution must complete community service requirements, get tested for STDs, and participate in a human trafficking awareness course.
Potential Changes to Criminal Penalties: Under the recent measure to thwart human trafficking, anyone convicted of a prostitution crime would be listed on the newly created "Soliciting for Prostitution Public Database." The information may be available to the public – including employers, family members, and others. The only way to remove your name from the list is to not be arrested or convicted again within five years after the first offense.
Reach Out to a Florida Sex Crimes Defense Attorney
If you have been arrested for prostitution, you need solid legal representation to defend your interests. To learn more about your rights, please contact Fort Lauderdale sex crimes lawyer Kevin J. Kulik. We can set up a confidential consultation to review your circumstances and discuss strategies for fighting the charges.