Can I Clear an Arrest Warrant in a Florida Criminal Case?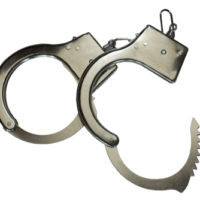 You are likely aware if there is an outstanding warrant for your arrest, which means you could be detained by police almost anytime, anywhere. To search or confirm your status in Fort Lauderdale, FL, you can visit the Broward County Clerk of Courts website and input the necessary identifying information. Once you find the details, you do have options for addressing an arrest warrant. The specifics depend on the details of your case, and a Florida criminal defense lawyer can explain how to handle the matter. An overview of arrest warrants may also be helpful.
Recalling a Misdemeanor Arrest Warrant
If your warrant comes out of a misdemeanor case, you can work with an attorney to have it recalled before you are arrested. Minor offenses, failure to appear, violations of probation, and similar matters can often be resolved without even needing to appear in court. In most cases, you will have to pay a fine. However, you may be able to avoid jail time unless you have a prior criminal record.
Options for a Felony Arrest Warrant
For a warrant related to a felony offense, you usually cannot go through the recall process in criminal court. Your strategy will typically involve voluntary surrender, i.e., turning yourself in to police. Doing so increases the likelihood of a favorable outcome, as opposed to waiting for law enforcement to arrest you. In some cases, a criminal defense attorney can expedite your case, arrange for bond, and work out an immediate release. You will likely get a court date a few weeks later to initiate the criminal process. Note that this approach may not work for felony violations of probation, violent crimes, and certain drug offenses.
The Consequences of Allowing a Warrant to Remain on Your Record
Many people assume that an arrest warrant will simply expire or that the statute of limitations will make the matter go away eventually. However, this is not the case. A warrant remains on your record until you have it recalled or turn yourself in to authorities. This means that police can arrest you during any type of encounter, including a routine traffic stop or when detaining you for another reason. Police in another state may even pick up the arrest warrant, so it does follow you outside Florida.
There are advantages to resolving it on your own, as the court may view your actions as accepting responsibility. Being proactive may result in getting leniency from the prosecuting attorney and judge.
Talk to a Florida Criminal Defense Lawyer About Clearing an Arrest Warrant
If you have an outstanding warrant for your arrest, there are ways to resolve it right away. However, the process for recalling a misdemeanor warrant is complicated. For a felony, you will need representation to turn yourself in and to defend your interests in the court case. Please contact the Fort Lauderdale offices of attorney Kevin J. Kulik to learn more about your options. Our legal team evaluate your case and determine an appropriate strategy for addressing an arrest warrant.