Can Surveillance Video Be Used Against Me in a Florida Criminal Case?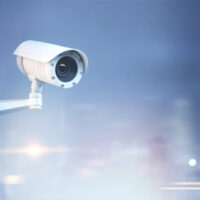 If you watch crime-related news in Florida and throughout the US, you've probably seen many surveillance videos that were key for police making arrests and prosecutors getting convictions. The camera captures credible, effective evidence in many theft offenses, but the footage can also be used to place a suspect in a certain spot for any crime. You'd probably expect that surveillance video would be highly incriminating, almost always leading to a conviction. However, there are weaknesses in this form of evidence that could work in your favor.
As such, you shouldn't just take a plea bargain and accept your punishment. If there are strategies to fight the charges, a Florida criminal defense attorney can use them to obtain a favorable result. An overview might help you realize that you have options.
Surveillance Camera Footage Under Evidence Rules: Any material to be used as an exhibit in a criminal case must comply with the Florida Evidence Code, with admissibility as the paramount requirement. All evidence is admissible if it's relevant, which means it tends to prove or disprove a material fact in the case. As an example, video footage could be admissible evidence if it shows a suspect putting store merchandise in a pocket – and then walking past cash registers and out the door without paying.
Aside from relevance, evidence is also admissible if it does NOT:
Cause confusion or mislead the jury;
Create unfair prejudice against the defendant;
Lead to undue delay; or,
Otherwise contravene rules of evidence.
Challenging Video Footage in Court: From the above description on evidence rules, you can see that it can be difficult to get evidence tossed out of your case. Video footage will almost always be admissible based upon relevance. Still, there are many issues with evidence that can create questions in the minds of jurors – which can prevent the prosecutor from proving guilt beyond a reasonable doubt. A skilled criminal defense attorney will use a range of strategies to benefit your case, such as:
Video Quality: Unless a business invested a considerable amount in a high-resolution surveillance system, the video may be grainy and blurred. There are even issues with advanced systems, since digital noise can lead frames to drop out or appear choppy.
Footage Range: Surveillance cameras may sweep over a space, but others have a static perspective.
Frame Rate: Some video cameras only capture limited frames per second, possibly just taking 10 or so "pictures" per second. Real-time is approximately 30 frames per second, so content is literally missing.
Consult with a Florida Criminal Defense Lawyer About Evidence Issues
Even if police and prosecutors claim that surveillance video footage of you committing a crime gives them an edge in getting a conviction, there are strategies and defense to fight the charges. When you retain experienced legal counsel, you're in a better position to take advantage of all available defense options. For more information on how surveillance can – and cannot – be used against you in a Florida criminal case, please contact Fort Lauderdale criminal attorney Kevin J. Kulik. We can schedule a confidential consultation to review your circumstances.
https://www.kevinkuliklaw.com/5-questions-to-ask-a-florida-criminal-defense-lawyer/