Double Jeopardy Considerations in the Epstein Case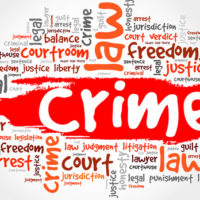 You can barely turn on the TV or open a paper without learning something new in the federal criminal case against Jeffrey Epstein, who stands accused of sex trafficking under a recently unveiled indictment in New York. According to a July 23, 2019 article published by South Florida's Sun-Sentinel, the case has ties to Florida in two respects:
Some illegal conduct in the current case allegedly took place in West Palm Beach; and,
The current matter involves charges that have implications for a 2007 criminal case in which Epstein pled guilty and served time.
The 2007 plea agreement is controversial in numerous ways, but one key factor raises a question that leads to confusion for many: How can officials seek charges against Epstein without running afoul of double jeopardy laws? A Florida criminal defense attorney can provide specific details, but some general information may be helpful. 
Where does the double jeopardy rule come from? The basis for double jeopardy is found in both federal and state law, in the Fifth Amendment to the US Constitution and the Declaration of Rights in the Florida Constitution. The language provides that a person cannot be "put in jeopardy" twice for the same crime.
What does double jeopardy protect against? There are three primary protections offered by the double jeopardy rule, which prohibits officials from:
Charging you again after an acquittal on the same crime;
Duplicating a sentence for a single criminal conviction; and,
Trying you a second time for a crime after you were convicted. 
How does double jeopardy attach in a criminal case? It's #3 above that raises questions about double jeopardy as a defense to criminal prosecution in the Epstein case. The inquiry begins with whether he was "put in jeopardy" in the 2007 – in other words, whether jeopardy attached. The rule applies and will protect a defendant from prosecution if:
A jury was sworn in for the trial;
The first witness was sworn in for a bench trial where the judge is the finder of fact; or,
The defendant accepted a plea bargain. 
What about double jeopardy in the Epstein case? Epstein did accept a plea in the 2007 case, which raises the double jeopardy issue in the 2019 case. As part of the agreement, he pled guilty to state prostitution charges – but not on sex trafficking or other offenses. In exchange, the prosecutors agreed to NOT prosecute him for the remaining charges that were not specifically stated in the guilty plea.
So far, the issue has not been resolved by a court, but Epstein's defense team may raise the issue of double jeopardy. Still, dismissing the charges on such grounds will not affect the other allegations, which are based upon a separate set of facts – related to conduct that occurred in New York.
Discuss Double Jeopardy Issues with a Florida Criminal Defense Lawyer
 If you have additional questions or want further clarification on double jeopardy rules, please contact Fort Lauderdale criminal attorney Kevin J. Kulik. We're happy to set up a no-cost consultation to explain the relevant concepts.
Resource:
sun-sentinel.com/local/palm-beach/fl-ne-jeffrey-epstein-south-florida-victims-20190723-ugbj7evpmvg2tbaujnr45hz2rq-story.html
https://www.kevinkuliklaw.com/epstein-sex-trafficking-case-offers-lesson-in-how-indictments-work/