Dozens Arrested in Brevard County, FL for Drug Crimes, RICO Violations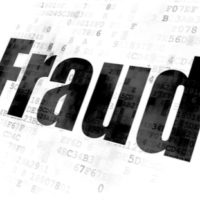 Though the details of their criminal operation involved trafficking in controlled substances, dozens of individuals were arrested by the Brevard County Sheriff's Office for violations of federal law: The Racketeer Influenced Corrupt Organizations Act (RICO). According to a May 1, 2019 article in Florida Today, almost 60 people were charged and arrests warrants were issued for another 40 suspects for their roles in a massive crystal meth and fentanyl trafficking operation. Most face charges for RICO violations, drug trafficking or both in the effort to counter the opioid epidemic across the US.
Federal offenses can be far more complicated than violations of Florida's criminal code, so it's critical to retain an experienced Florida federal crimes defense attorney regarding RICO charges. However, an overview may also be helpful.
Origins of RICO
The statute was enacted to eliminate organized crime, specifically targeting the mafia and its extensive criminal activities in the late 1960s. RICO makes is possible for authorities to tie suspects and their offenses together in one case, so the prosecution can get to the crime bosses that run the operation. As mafia activity began to wane, RICO is now mostly used to bring offenders to justice when their criminal acts last over an extended period of time.
Components of a RICO Crime
There are four elements that a prosecutor must prove to secure a conviction for RICO violations.
An "enterprise" must exist, defined as individuals, partnerships, corporations, union, or other group that's organized as a structure – even if not an official, legal entity;
There must be illegal conduct to further the objectives of the enterprise;
There must be at least two instances of "racketeering" activity, usually ongoing acts spanning a period of one year;
The racketeering activity is kidnapping gambling, bribery, drug trafficking, and many other forms of criminal conduct. Almost any violation of criminal statutes will constitute racketeering if the other three elements are also present.
Penalties for a Conviction for RICO Violations
Under RICO, an offender faces up to 20 years in prison for a conviction. However, the term of incarceration may be increased if the underlying crime carries a higher maximum imprisonment. In addition, an individual who is found guilty must forfeit any ownership interest in property or money coming out of the racketeering activities.
In addition, there may be civil penalties for RICO violations. You could be liable for up to three times the amount of the actual damages you cause. Plus, it's not necessary for officials to already have a criminal conviction under RICO; you can still be sued for damages in civil court. Note that the standard of proof in civil cases is preponderance of the evidence, a lower burden than guilt beyond a reasonable doubt in criminal matters.
Consult with a Florida Federal Crimes Defense Lawyer About RICO Offenses
If you've been arrested for RICO violations or any other federal charges, please contact Fort Lauderdale fraud attorney Kevin J. Kulik to schedule a consultation. Our team represents clients in Fort Lauderdale and throughout Broward County in federal cases, and we're happy to discuss potential defense strategies.
https://www.kevinkuliklaw.com/types-of-fraud-under-florida-criminal-laws/