Florida Man Faces Arson Charges for Planned Parenthood Attack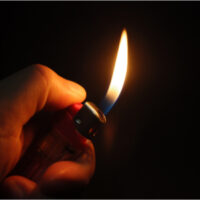 After just a few days of investigation and reviewing tips from Southwest Florida Crime Stoppers, the Lee County Sheriff's Office arrested a 20 -year-old man who allegedly set the local Planned Parenthood facility on fire. ABC-affiliate WEAR News Channel 3 covered the story in an October 16, 2020 article, stating that surveillance camera footage helped tipsters identify the suspect. Video showed him at the Fort Myers clinic, pouring a substance into bottles that he then threw at the building.
Among other counts, the suspect was charged with arson, a crime that is much more serious than you might expect. It is always a felony, though the circumstances dictate the degree and punishment for a conviction. There are multiple strategies for fighting the charges, which is why it is critical to consult with a Florida criminal defense attorney right away. An overview of arson offenses may also be helpful.
Two Degrees of Arson Offenses: In general, arson is defined as causing damage to certain types of buildings through a fire or explosion. Though both crimes are felonies, you should get a basic understanding of the specific differences:
First Degree Arson: You will be charged with the more serious arson crime if you cause damage to:
A dwelling used as a residence, whether or not it was occupied at the time;
Any non-residential structure where people are normally present; or,
Any other structure that you know or should have known would be occupied.
As a First Degree Felony, the sentence for this class of arson is up to 30 years in prison and a maximum $10,000 fine.
Second Degree Arson: Police may charge you with the lesser crime, a Second Degree Felony, if you cause damage to any property not included in the First Degree Arson description. You could face a maximum of 15 years in prison and a fine up to $10,000.
Note that there may be additional counts if you caused injuries or death through arson. Plus, you could be sentenced to restitution, which means you will be required to reimburse the property owner for repairs.
Strategies for Defending Arson Charges in Florida: Considering the serious penalties, you can see why it is important to take advantage of every opportunity to fight arson allegations. The prosecution must prove each element of the crime beyond a reasonable doubt, so your attorney may be able to attack weaknesses in the evidence. There are also defenses, such as lack of intent to cause a fire or mistake.
In addition, you may be able to work out a plea bargain with the prosecution to admit guilt to a lesser charge: Criminal mischief. As a misdemeanor, the potential punishment for a conviction is less harsh than for felonies.
Speak to a Florida Criminal Defense Lawyer About Your Rights
Arson crimes are extremely serious, but there may be strategies to fight the allegations, get the charges reduced, or obtain some other favorable outcome. For more information on your defense options, please contact Fort Lauderdale criminal attorney Kevin J. Kulik to set up a confidential consultation at our offices.
Resource:
weartv.com/news/local/florida-man-charged-with-setting-fire-to-planned-parenthood-center
https://www.kevinkuliklaw.com/types-of-sentencing-in-florida-criminal-cases/