Florida, Miami Top the List of Fraud for All US States and Cities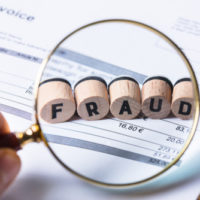 It's no secret that fraud is a serious problem in Florida, but a recent report issued by the Federal Trade Commission (FTC) emphasizes this point. According to an April 16, 2019 article in Florida Today, the Sunshine State ranks number one among US states for reports of fraud – and fourth for incidents of identity theft. State officials called the situation "outrageous and totally unacceptable," as they vowed to turn these numbers around.
With these statistics revealing the extreme prevalence of fraud, you can expect authorities to be cracking down on these cases. A Florida fraud lawyer can assist if you're facing charges, but some important information may be useful.
FTC Statistics on Fraud: Other notable details revealed by the FTC report include the cities where fraud is most common. Out of a total of 15 US cities listed, 18 of them are in Florida, including:
The Miami and Fort Lauderdale metro areas;
Pensacola;
Tampa and St. Petersburg;
The Villages;
Orlando and environs;
Jacksonville; and,
The Melbourne metro area.
In sum, the FTC found 1,002 reports of fraud for every 100,000 residents of Florida. Georgia fell into second place for fraud reports, with a rate of 894 per 100,000 living in the state.
Elements of Fraud: There are many types of offenses falling under the umbrella of fraud, all of which require a prosecutor to prove very specific facts to obtain a conviction. The general elements are:
A false statement or misrepresentation of facts;
Made by a person who knows the falsity of the information;
An intent to deceive someone to part with money, property, or something of value;
The victim justifiably relied upon the false pretenses; and,
The victim suffered harm or damages because of the deception.
The Florida statute includes a long list of offenses which constitute fraud, including:
Forgery of documents, wills, trusts, and other papers;
Counterfeiting money or notes;
Fraudulent use of a credit card, which includes engaging in fraud to procure a credit card;
Schemes to defraud over a series of wrongful acts;
Presenting a worthless check; and,
Many more.
Types of Fraud Charges and Penalties: The punishment for a conviction on fraud charges varies according to the type of fraud, number of instances of fraud, value of the property, number of victims, and many other factors. Jail time of one year or more, plus fines, is a common sentenced depending on the circumstances.
However, fraud is an office for which a judge could order restitution. You'll have to pay back victims if you're convicted, along with interest.
Talk to a Florida Fraud Crimes Defense Attorney About Your Case
If you've been arrested for a fraud offense, hiring experienced legal counsel is essential to fighting the charges. There are multiple defenses available, including a lack of intent – one of the elements required for the prosecution to convict you. To learn more about your options, please contact attorney Kevin J. Kulik to schedule a confidential consultation at our Fort Lauderdale office. We can explain other defenses that may apply in your case.
Resource:
floridatoday.com/story/news/local/2019/04/16/melbourne-ranked-no-8-florida-fraud/3492522002/
https://www.kevinkuliklaw.com/types-of-fraud-under-florida-criminal-laws/