Florida Senate Votes on Mandatory Minimum Sentencing for Synthetic Drugs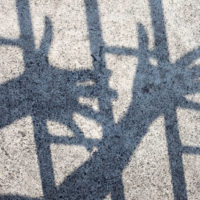 Florida's mandatory minimum sentencing structure for certain crimes has been the subject of controversy for years, but lawmakers are currently considering a bill that's bringing the debate to the forefront once again. According to the Palm Beach Post, the proposed legislation would make it a first-degree felony to traffic in synthetic opioids, such as fentanyl. The bill passed the state House and is now before the Senate. If enacted, the mandatory minimum sentence would be three years in prison and a maximum fine of $50,000 – up to a minimum 25 years in prison and $500,000 fine if the amount of the drug weighs in at 28 grams or more. Still, the existing sentencing structure of the mandatory minimum program imposes severe penalties for drug crimes in Florida, so you'll need strong, experienced representation on your side.
Mandatory Minimum Sentencing in Florida

In enacting mandatory minimum sentencing laws in the 1980s, the intent of the legislature was to require a defendant convicted of certain crimes to serve at least the amount designated by statute. Before mandatory minimums, a defense attorney and prosecutor could work out a plea bargain for a lesser crime or reduced sentence; the judge could approve the arrangement based upon his or her discretion. Now, a judge has zero discretion to decrease the mandatory punishment term.
Three Groups of Crimes

Not all crimes qualify for mandatory minimums under Florida law. There are three primary categories where this sentencing structure applies:
Drug Crimes: Mandatory minimums pertain to drug trafficking crimes, as opposed to mere possession. The distinction between possession and trafficking largely depends upon the amount of the drug officials find, and application of minimum sentencing also relates to the type of the drug.
Sex Crimes: The only sex-based offense that results in mandatory minimum imprisonment is lewd or lascivious molestation by an adult over 18 years old against a child under the age of 12. An offender faces a minimum 25 years up to life in prison.
Gun Crimes: The offenses that may trigger mandatory minimums under this category relate to crimes that are committed while in possession of a firearm – not the mere possession alone. Higher minimums apply if you discharge the firearm or if you discharge and cause harm or death to another person.
Note that a judge may issue a downward departure order even in the presence of mandatory minimum sentencing requirements. There must be mitigating circumstances to justify a downward departure, and the judge must still decide to apply it to avoid the minimum sentence.
Experienced Florida Criminal Lawyer Defending Your Interests
Florida treats drug offenses very seriously, but these cases may be even tougher if the new laws on mandatory minimum sentencing for synthetic drugs takes effect. In the meantime, you're still facing severe penalties if convicted for certain crimes. It may be possible to reduce your sentence through downward departure or other strategies, so discuss your case with a skilled lawyer to determine your options. Attorney Kevin J. Kulik can help explain how these laws work and will represent your interests in court, so please contact our Fort Lauderdale office today with questions. We can also schedule a free consultation to discuss your case in more detail.
Resource:
palmbeachpost.com/news/state–regional-govt–politics/florida-ponders-mandatory-minimum-sentence-for-selling-synthetic-opiod/kjdXhwhwAm8rsR5gPKxdoK/