Florida's Criminal Justice System: Roles and Responsibilities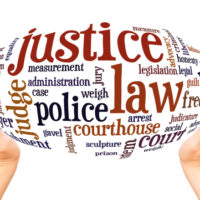 The criminal justice system is comprised of multiple agencies and processes, established by the federal, state, and local governments, to address criminal activity. It encompasses the US Constitution and state equivalents, as well as statutory law, case precedent, and procedural rules. Together, these bodies of law define what constitutes a crime, dictate case proceedings, and impose punishment upon those who commit offenses.
Because there are numerous functions within the criminal justice system, there are also many different players that you may encounter at various contact points along the way. Your Fort Lauderdale criminal lawyer can explain who these people are and what they do, but there are five components that play a role at different stages within the criminal process.
Law Enforcement: These individuals are the police that file reports and make arrests for criminal activity that takes place within their jurisdiction. Some officers may be detectives who investigate offenses and gather evidence before arrest, while others are patrolling for illegal activity. There are also law enforcement professionals who testify in court as witnesses for the prosecutor. 
Prosecution: Attorneys in the criminal justice system have the federal, state, or local government as their "client." They don't represent the victim, but the public as a whole – in the interests of protecting against crime. In representing the government, prosecutors:
Review the evidence obtained by police when a person is arrested;
Decide whether there's enough evidence to pursue the case and file charges, or dismiss the case if there's not sufficient proof to support a conviction;
Appear in court for all pretrial hearings, including arraignment and motions; and,
Present their case-in-chief at trial on behalf of the government, which takes the position as plaintiff.
In Broward County, the Office of the State Attorney for the 17th Judicial Circuit, represents the State of Florida. The US Attorney for the Southern District of Florida acts as legal counsel for the federal government.
Courts: This component of the criminal justice system is overseen by judges, who interpret the laws and manage courtroom proceedings. Judges may act as the finder of fact in a case without a jury, and they're also responsible for sentencing, approving plea bargains, making rulings on evidence, and deciding motions.
Corrections: Officers in this position supervise and manage individuals who have already been convicted of a crime, whether the person is incarcerated, on probation, or otherwise remaining in the criminal justice system.
Defense Attorneys: As a defendant, you're entitled to have a lawyer represent you in fighting the charges. Your attorney's job is to protect your rights throughout the proceedings.
Contact a Florida Criminal Defense Attorney Regarding Your Case
Even if you have a general understanding of the various roles and responsibilities of members of the criminal justice community, you still don't have the skills to represent yourself if you don't have a legal background. When your rights hang in the balance, trust a legal professional to fight Florida criminal charges and defend your interests. To learn more about our services in the area of criminal defense, please contact the office of attorney Kevin J. Kulik. We can set up a confidential consultation to discuss your case and weigh strategy options.
https://www.kevinkuliklaw.com/key-terms-in-a-florida-criminal-case-and-what-they-mean/