Four Types of Protective Orders Under Florida Law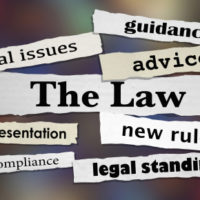 State law allows a victim to obtain an order from the court to prohibit a person from engaging in certain acts that would normally be lawful, such as contacting the victim or being present in some locations. These protective orders are usually based upon a previous instance of violence, and they serve to safeguard against future violent conduct. Under the Florida statute on protective orders, there are four different types of protective orders covering different forms of violent acts.
If a person obtains a protective order against you, it's essential to strictly comply with the terms and conditions. A violation of the court's order is a crime in itself, so you could face serious charges. If a protective order has been issued against you, discuss the implications with a Florida domestic violence defense lawyer. An overview of the four types of protective orders is also helpful.
1. Domestic Violence: A court may issue a protective order regarding domestic violence where a person commits an act of violence against a member of the family or housemate. Examples of violent acts covered by the statute include:
Assault, as well as aggravated and sexual assault;
All forms of battery;
Stalking;
Kidnapping and false imprisonment; or,
Any other criminal offense resulting in physical injury or death.
If the victim does not have a designated relationship with the offender, it is not possible to get a domestic violence protective order against you. However, there are additional options for protective orders.
2. Repeat Violence: When you commit two acts of violence against a person, that victim may be able to get a protective order for repeat violence. One event must be within six months of the date the victim files the petition for a protective order, but the relationship is irrelevant.
3. Violence in Dating: An individual with whom you are or were involved in a dating relationship may file for a protective order against you for violent acts. There must be a "continuing and significant" romantic relationship, based upon such factors as:
The dating relationship took place within six month of filing;
The relationship involved actual intimacy or sexual conduct, or the expectation of it;
The relationship must have been continuous, rather than a single dating event.
4. Sexual Violence: You could have a protective order issued against you if you commit certain acts of sexual violence including:
Sexual battery;
Lewd or lascivious acts involving a victim who is 16 years of age or younger;
Luring or enticing a child under the age of 16;
Forcing sexual performance by a child; or,
Any other forcible felony involving a sexual act or attempt to commit such an offense.
Defend Yourself Against Florida Protective Orders with an Attorney's Help
Any type of protective order is a serious matter, so it's important to understand how they work and the serious consequences for violating the terms. Being named in a protective order doesn't make you a criminal, but you could face charges if you don't comply with the court's directions. For more information, please contact attorney Kevin J. Kulik to schedule a consultation at our Fort Lauderdale office.
Resource:
httleg.state.fl.us/statutes/index.cfm?App_mode=Display_Statute&URL=0700-0799/0741/Sections/0741.30.html
https://www.kevinkuliklaw.com/domestic-violence-in-florida-fight-the-charges-to-avoid-penalties/