Get Florida Criminal Charges Dismissed at the Preliminary Hearing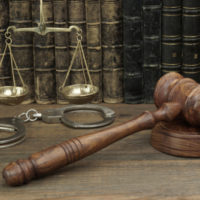 Going through the criminal process after being charged is often as overwhelming as the arrest itself, so knowing what to expect can ease some of your concerns. Under certain circumstances, you may go through a preliminary hearing under the Florida Rules of Criminal Procedure. As one of the key initial stages in your case, this court proceeding is sometimes described as a "trial before the trial." The point is for the state to prove that there's probable cause that you committed a crime – NOT to determine your guilt.
However, the preliminary hearing is also an important opportunity for you, since there may be grounds for your  Florida criminal defense attorney to have the charges dismissed or obtain other favorable results. A summary of this crucial court proceeding may be helpful.
Overview of Preliminary Hearings: If you're being held in custody, you're entitled to a preliminary hearing within 48 hours after your arrest; when you're not detained, you can move to set a date within 21 days. This hearing is important because of the burden on the prosecutor, who must present sufficient evidence that a crime was committed and you did it. The evidence may be:
A sworn complaint;
An affidavit; or,
Other statements given under oath.
Note that a preliminary hearing doesn't apply if police acted on a warrant in charging you. The reason is that officers already proved probable cause when obtaining the arrest warrant.
Strategies at the Preliminary Hearing: This phase a Florida criminal case exists to protect your rights, so it's important to take advantage of the opportunity. Prosecutors often expect defendants to waive their right to a preliminary hearing because they don't understand the process. Still, if the prosecution doesn't have sufficient probable cause that you committed the crime, the charges could be dismissed. Your attorney can use the preliminary hearing to:
Draw attention to missing evidence;
Expose weaknesses in application of the law to the facts; and/or
Point out the role of hearsay evidence.
In addition, the preliminary hearing might be a good time to negotiate a plea bargain. The prosecutor may become aware that the evidence is weak, so plea bargaining is a way to "save face."
Other Issues to Address at a Preliminary Hearing: Your lawyer might employ other strategies in your favor at the preliminary hearing, such as a motion for bail if you're still in custody. Plus, your attorney will learn what evidence is in the prosecutor's possession, which may be reason to raise pretrial motions in the future – such as motions to suppress or compel evidence.
Consult with a Florida Criminal Defense Lawyer Early in the Legal Process
The importance of the preliminary hearing and potential for a favorable outcome demonstrates that it's critical to retain experienced representation immediately after you've been charged. With skilled defense counsel on your side, you're in a better position to raise defenses and exploit weaknesses in the prosecutor's case-in-chief. For more information on the preliminary hearing and other phases of a criminal case, please contact Fort Lauderdale criminal attorney Kevin J. Kulik. We can schedule a confidential consultation at our office.
https://www.kevinkuliklaw.com/crime-statistics-in-fort-lauderdale-and-the-state-of-florida/