How Does Digital Evidence Work in a Florida Criminal Case?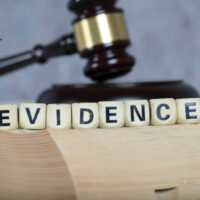 Advances in forensic technology over the few years have enabled police and other members of the criminal justice community to access an enormous range of information in conducting investigations. To support allegations in a criminal case, officials can now collect credible, reliable digital evidence from many sources. However, regardless of the format, you still have civil rights during pre-arrest phases and after you've been charged with a crime. Fundamental constitutional issues and the rules of criminal procedure don't change just because the evidence is electronic in nature.
Still, the availability of digital evidence adds intense complexity to a criminal case, which means you'll need a Florida criminal defense lawyer who stays current on emerging technologies and relevant laws. An overview of the topic may also be helpful.
How Digital Evidence May Enter a Criminal Case: The National Institute of Justice (NIJ) uses the term "computer forensics" to describe any information that's stored or transmitted electronically. In theory, digital evidence is the same as any other facts that may be introduced in court to establish an essential element in a criminal case – or to contest it as part of a defense strategy. You should note two important details:
Police are subject to the same regulations and constitutional limitations when conducting investigations; and,
A prosecutor must adhere to the Florida Rules of Evidence when pursuing charges against you, regardless of the format of the evidence.
Electronic Information is Common in Criminal Cases: Digital evidence can be introduced in any type of criminal case, but law enforcement and prosecutors frequently make use of it in computer and white collar crimes. It's almost impossible to successfully erase every trace of fraud, embezzlement, or other financial offenses, so officials have strategies for extracting digital data. It can also be used to support allegations regarding:
Murder cases;
Kidnapping crimes;
Human trafficking;
Child pornography;
Sexual assault;
Robbery, burglary, and other theft crimes; and,
Many more.
Sources of Digital Evidence: When you think about your everyday interactions with your computer, laptop, tablet, mobile phone, and other electronic devices, you realize the massiveness of your digital footprint. When investigating a crime, officers may review: 
Web browsing history;
Usage of credit and debit cards;
Toll booth vehicle records;
Car navigation systems and portable GPS;
Social media profile and activities;
Phone call, email, texting, and other messaging;
Download history of music, ebooks, e-zines, and videos;
Usage of Uber/Lyft and ridesharing services; and,
An infinite number of mobile apps you use regularly.
Obviously, police need a search warrant for some of this information, but other digital evidence – especially your social media activities – may be readily available. 
Consult with a Florida Criminal Defense Attorney About Complex Evidence Issues
Hopefully, this overview of digital evidence in criminal cases helps you understand the basics. However, it doesn't go into details on some of the more complicated issues regarding usage and admissibility. You'll need a knowledgeable lawyer's help if you've been arrested and electronic information will be against you – or could lead to a finding of not guilty. To learn more, please contact Fort Lauderdale criminal attorney Kevin J. Kulik to set up a case assessment.
Resource:
nij.ojp.gov/digital-evidence-and-forensics
https://www.kevinkuliklaw.com/do-i-have-rights-under-the-federal-first-step-act/