How Florida's Rape Shield Law Affects Sex Crimes Cases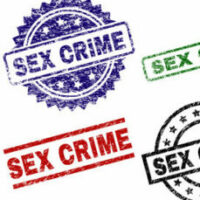 If you were arrested for a sex crime in Florida, you probably assume you can present any and all evidence at trial to defend yourself. Much of the information you want to show in court may be intended to refute the accuser's allegations and cast doubt upon his or her claims. For the most part, your assumption is true: In general, all relevant evidence is admissible if tends to prove or disprove a fact that is material to the case. Unfortunately, there is one key exception that could affect charge s related to sexual battery, rape, or other sex offenses. All US states, including Florida, have enacted "rape shield" laws that exclude designated information.
While the effect of rape shield laws seems unconstitutional and a violation of your civil rights, courts repeatedly uphold the concept. Excluding certain details could make a difference in your case, so you should discuss your situation with a South Florida rape and sexual battery defense lawyer right away. An overview of the legal concepts may also be helpful.
Summary of the Rape Shield Law in Florida: Though they are different in every jurisdiction, the effect of these statutes is to prohibit the defendant in a sex crimes case from eliciting information from the accuser. Florida's rape shield statute is essentially a rule of evidence, because it serves to prevent admission of information about the accuser's previous sexual history. Some important points to note are:
The law works to exclude information about the accuser's prior consensual sexual contact only with a person other than the defendant.
A victim's prior sexual history is not admissible where a defendant seeks to prove his or her reputation, including through testimony of a third party.
Exceptions to Florida's Rape Shield Law: These statutes have been found constitutional in other states and in federal sexual battery cases. Judges have found that the interests of privacy and protecting the accuser from embarrassment outweigh the defendant's right to present information about sexual history, reputation, or promiscuity. Therefore, the key to fighting the charges is identifying exceptions to the rape shield law and developing a defense strategy around them. For instance:
You are allowed to introduce evidence about the accuser's sexual history with YOU, including a history of consent;
Evidence is admissible if it proves that you are not the source of semen, a pregnancy, or injury to the victim;
A court may admit evidence regarding the accuser's consent if it establishes a pattern of conduct by him or her, which is so similar to your case that it should be allowed.
If the prosecution brings up details about the accuser's sexual history, your attorney is allowed to raise them during cross-examination.
Set up a Consultation with a Florida Rape Defense Lawyer Right Away
Sexual battery and rape crimes involve serious allegations, which is why rape shield laws go a long way to protecting the victim. Still, you have civil rights that also deserve protection. To learn more about strategies for fighting the charges, please contact the offices of Fort Lauderdale sexual battery attorney Kevin J. Kulik to set up a consultation.
Resource:
leg.state.fl.us/statutes/index.cfm?App_mode=Display_Statute&Search_String=&URL=0700-0799/0794/Sections/0794.022.html
https://www.kevinkuliklaw.com/types-of-sentencing-in-florida-criminal-cases/