Leaving the Scene of an Auto Accident is a Crime in Florida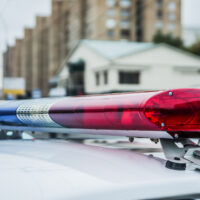 It can be tempting to leave the scene of an accident in Florida, especially if there were only minor injuries and minimal damage to vehicles. You may not want to go through the hassles of waiting for police, filling out paperwork, and dealing with insurance companies when the collision is little more than a fender bender. Alternatively, perhaps you want to steer clear of legal entanglements if your license is suspended or you're a bit tipsy. However, a hit and run is a serious matter – and it's a criminal offense in Florida. You could face fines and jail time, since the crime may be a felony in some cases.
If you were involved in an auto accident and left the scene, you still have defense options and strategies to fight the charges. You should talk to a Florida traffic violations lawyer about your rights, but you may benefit from reviewing the basic information.
Your Legal Obligations Under Florida Law: As an initial consideration, you should note the legal requirements that apply in a motor vehicle collision. For any accident that results in injury, death, or property damage, Florida law requires you to:
Provide your name and contact information;
Give your vehicle registration number;
Show your driver's license; and,
Render medical assistance to anyone who's injured and needs care or transportation.
Criminal Penalties for Leaving the Scene of an Accident: There are four separate criminal offenses if you fail to comply with the legal duty described above. The charges are defined as leaving the scene of an accident involving:
Property Damage: As a Second Degree Misdemeanor, you could be sentenced to 60 days in jail and a $500 fine.
Injury: This is a Third Degree Felony, so you face a maximum of five years in prison and a $5,000.
Serious Bodily Injury: For this Second Degree Felony, your sentence may be up to 15 years in prison and a $10,000 maximum fine.
Death: The most serious offense is a First Degree Felony. If convicted, you could be incarcerated for a maximum of 30 years. You could also be on probation for another 30 years and be ordered to pay a $10,000 fine.
In addition to these criminal penalties, you should note that you could lose your driver's license as a result of a hit and run conviction. Plus, it's likely that the court will order you to pay restitution to the victim for medical expenses and property damage. This would be in addition to any civil lawsuit filed by the victim and/or family
Talk to a Florida Traffic Violations Attorney About a Hit and Run Accident
Though it's a crime to leave the scene of an accident in Florida, there are ways to resolve the charges and avoid harsh punishment. You'll need skilled legal counsel to assist with the process, so please contact Fort Lauderdale traffic violation attorney Kevin J. Kulik to learn more about how our team can help. We're happy to set up a free consultation at our Fort Lauderdale office to discuss the details.
https://www.kevinkuliklaw.com/when-drunk-driving-can-lead-to-an-aggravated-dui-in-florida/