List of Florida Gun Crimes & Penalties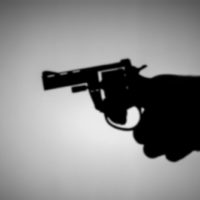 If you were arrested for a gun crime, you probably already have a general idea of the serious nature of the charges. However, the specifics are far more complex. Florida has an entire chapter of the criminal code dedicated to "Weapons and Firearms," which incorporates definitions on unlawful possession, illegal use, and similar offenses. Depending on the details, you could be facing either misdemeanor or felony charges, with sentencing that might include jail time, fines, and other penalties. Plus, a conviction on firearms crimes could have consequences for your future.
It's easy to get confused about the nature of gun crimes, which is why you should trust a knowledgeable Florida gun crimes lawyer to advocate on your behalf. Still, you might benefit from reviewing a summary of the key laws, which separate firearms-related offenses into two groups.
Florida Firearms Offenses Based Upon Status: The first category of gun crimes pertains to who or where you are when you have a firearm in your possession – regardless of how you use it.
Carrying Concealed Weapons: It's against the law to possess a gun on your person unless you have a license to carry a concealed firearm. A violation of the statute could lead to Second Degree Misdemeanor charges, which may include a maximum jail sentence of 60 days, a $500 fine, or both.
Individuals Prohibited from Possessing: There are several Florida gun laws that make it illegal to possess a firearm if you bear certain characteristics. For example, you cannot obtain the proper license – which means you're violating the law – if you:
Are under 21 years old;
Were convicted or committed for drug abuse in the last three years;
convicted felon, unless your rights have been restored;
Were adjudicated by a courts as being incapacitated;
Are subject to an injunction related to claims of domestic violence; or,
Are otherwise prohibited from possessing a firearm by the statute.
Florida Gun Crimes Based Upon Unlawful Use: Aside from your status, Florida also bans certain activities involved with gun usage. Among the most serious crimes is using a firearm in the commission of a crime. While it's not a separate gun offense, there are enhancements which operate to elevate the offense to the next level up. The situation may also trigger the state's "10-20-Life" law for purposes of sentencing, depending on whether you:
Possessed a gun, but didn't use it;
Actually discharged the firearm, but didn't cause injury or damage; or,
Discharged with gun and caused injured or death to a victim.
Set Up a No-Cost Consultation with a Florida Gun Crimes Defense Attorney
This synopsis may offer valuable information on gun offenses in Florida, but a general understanding of the laws isn't sufficient to mount an effective defense to the charges. Your rights, personal freedoms, and future hang in the balance, so it's wise to rely on a knowledgeable lawyer to handle the process. To learn more about defense options, please contact Fort Lauderdale gun crime attorney Kevin J. Kulik today to schedule a confidential consultation at our office.
https://www.kevinkuliklaw.com/serious-drug-crimes-mean-harsh-penalties-in-florida/