Manslaughter Charges for Daytona Man Who Fatally Punched Woman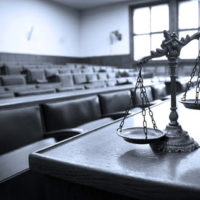 A bar fight turned deadly near the International Speedway Boulevard in Daytona Beach, when a man punched a woman in the face after being kicked out of the establishment. According to a police statement published in the Orlando Sentinel on May 2, 2017, the incident occurred because the man made unwanted advances toward the woman and instigated the brawl. He was asked to leave, but returned a short time later with a friend. The woman attempted to bar the door and prevent the pair from entering, which is when the man punched her in the face. Knocked to the ground, the woman hit her head and suffered a deep laceration to the skull. She was alive when emergency medical crew arrived, but died the next day at the Halifax Medical Center. Officials immediately identified the suspect and arrested him on manslaughter charges. Though it does share some elements with the crime of murder, manslaughter under Florida law is not treated as a homicide.
Three Types of Manslaughter

You may face charges for manslaughter under three separate theories, depending on the circumstances:
Voluntary Manslaughter by Act: If you commit an intentional, unjustifiable act that leads to the death of another person, the crime is manslaughter by act. It's not necessary for the prosecuting attorney to prove that you intended to kill the person; the state only needs to establish that you intended that act that ultimately killed the victim.
Voluntary Manslaughter by Procurement: You may be charged with this crime if you encourage or persuade another person to commit an act that resulted in a person's death.
Involuntary Manslaughter: This type of manslaughter involves conduct that would be considered culpably negligent, and results in an individual's death. Florida refers to this situation as manslaughter by culpable negligence, and this classification includes killings as a result of drunk driving.

Penalties for Manslaughter in Florida
If you're convicted of manslaughter, the offense is a second degree felony and Level 7 offense severity rankings apply under Florida law. At minimum, a judge must sentence you to nine years, three months in prison; you may also be looking at:
A maximum prison sentence of 15 years;
An additional 15 years under probation; and,
Up to $10,000 in fines.
If the crime of manslaughter involves a weapon or firearm, the stakes are even higher. This crime is a first degree felony that doubles the amount of prison and probation time. You may also be fined up to $10,000.

Talk to an Experienced Florida Criminal Lawyer About Your Legal Options

Though the penalties aren't as severe as other crimes that lead to another person's death, there are still serious consequences if you're convicted of manslaughter. There are certain defenses available, but you'll need an attorney with extensive experience in Florida criminal law to present strong facts and arguments. Fort Lauderdale lawyer Kevin J. Kulik has represented clients in vehicular manslaughter and other criminal cases, and can help you obtain the best possible outcome. Please contact our office today for a confidential consultation.
Resource:
orlandosentinel.com/news/breaking-news/os-manslaughter-arrest-daytona-beach-bar-20170502-story.html