Murder Conviction Overturned: New Trial for Fort Lauderdale, FL Defendant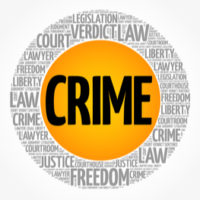 While the allegedly mob-connected murder of a prominent Fort Lauderdale, FL businessman first gained attention in 2000, the case is once again making headlines. The Sun Sentinel reported on September 6, 2018 that the Fourth District Court of Appeals overturned the conviction of Anthony "Little Tony" Ferrari, who was serving a life sentence for the crimes. In addition, the court ordered a new trial because of mistakes during the underlying trial and investigation by law enforcement. A knowledgeable criminal defense attorney can explain more about how new trials work in Florida, but an overview may also be useful if you believe you have been wrongly convicted.
Motion for a New Trial
 When the verdict in a criminal case results in a conviction, the defendant may have grounds to file a motion for a new trial. Discovery of new evidence and correcting injustice are reasons, but legal errors were the issue in the Ferrari case. The mistakes that prevented him from receiving a fair trial included:
Legal Error #1: Prosecuting attorneys failed to disclose key evidence to defense lawyers, which involved secret recordings implicating a co-defendant in the case; and,
Legal Error #2: The trial judge improperly allowed the jury to hear cellphone tower data that police obtained without a warrant.
 Error #2 is significant because the finding was based upon a very recent landmark US Supreme Court case on the admissibility of certain types of cellphone evidence. In Carpenter v. United States, the justices were asked to rule on whether a warrant was necessary to obtain cellphone tower data.
The evidence, which pinpointed the defendant's location at relevant times in a series of criminal acts, was presented at trial and was pivotal in prosecutors obtaining a conviction.
The Court found that law enforcement needed a warrant to access the tower data, due to the defendant's expectation of privacy in using his cellphone. The ruling became the law of the land the day it was handed down on June 22, 2018, so it served as the basis for a new trial motion in the Ferrari case.
 Proceedings in a New Trial
 When the trial court grants a new trial – or an appellate court orders a new trial as in the Ferrari appeal – the matter proceeds as if the first case never happened. Each side can present evidence and testimony, including new information that may have been discovered in the interim. A new jury will be chosen and empaneled, and your case goes forward in the same fashion.
Trust a Skilled Florida Criminal Defense Attorney with New Trials
If you believe a legal error was involved in your conviction for a criminal offense, you may have grounds to seek a new trial. The motion process and potential appellate proceedings require high level legal knowledge and experience, so it is critical to retain the services of a dedicated Florida criminal defense lawyer. Please contact Fort Lauderdale, FL attorney Kevin J. Kulik with questions or to schedule a free consultation. We can review your circumstances and decide how to proceed in your case.
Resource:
www.sun-sentinel.com/news/crime/fl-sb-second-boulis-conviction-reversed-20180906-story.html