New Gunshot Detection Technology Could Mean More Arrests in South Florida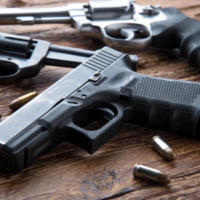 For years, law enforcement officials have relied on either reports or the sound of gunfire in the vicinity to pinpoint and arrest potential gun crimes offenders. Just as technical advancements have supported many other aspects of our lives, innovation is also fueling a new way for police to combat gun offenses in Florida. New gunshot detection technology developed by Shotspotter makes it possible to accurately locate the source of firearms activity, giving officers an edge with investigations.
As with other technology intended to support law enforcement efforts, there is the potential for inaccuracies, mistakes, and abuse. The Shotspotter solution could play a role in an increasing number of criminal cases, so you should discuss your situation with a Broward County gun crimes defense attorney. An overview of the gunfire detection technology and legal issues may be informative.
How the Gun Detection Technology Works: Essentially, ShotSpotter takes what humans can hear when a gun is fired and elevates it to the next level through:
Sensors that detect the sound amid other ambient noise, buildings, echoes, and weather;
AI, which accesses a database of sounds to classify it as a gunshot and triangulates the precise location; and
Algorithms that process the data forwarded by other components of the system. 
Once the ShotSpotter review center reviews the analysis, an agent forwards the information to police regarding confirmed gunshots. The details are published to dispatch centers, police officers' smartphones, and other recipients. In all, this process takes less than 60 seconds.
What Advanced Technology Means for Gun Crimes Cases: ShotSpotter developers tout the solution's capabilities to improve public safety by giving police departments accurate data on gunfire within their precincts. On the other side of the coin, the technology is certainly concerning. From the perspective of an offender, it could expand the concept of probable cause – potentially into an area where it impacts constitutional rights. There will certainly be more arrests as law enforcement receives accurate data, arrives on the scene, and investigates.
However, ShotSpotter is just like any other technology used by law enforcement to fight crime. Prosecutors still have to prove guilt beyond a reasonable doubt, which means a heavy burden at trial. The prosecution must establish that every component of the solution was fully functional – including every sensor and the telecommunications network that transmits information to police. A criminal defense attorney can develop a strategy to attack weaknesses, as well as present such defenses as:
Lack of probable cause;
Unlawful search and seizure;
Self-defense; and
Many others.
Consult with a Florida Gun Crimes Defense Lawyer Right Away
Regardless of the underlying circumstances, you need skilled legal representation if you have been arrested for a Florida gun offense. Many of these cases are prosecuted as felonies, which could mean prison time, fines, implications for your Second Amendment rights, and other consequences. To learn how our team can help defend your interests, please contact Fort Lauderdale gun crime attorney Kevin J. Kulik. We can schedule a consultation to review your circumstances and determine strategy.
Resource:
shotspotter.com/technology/
https://www.kevinkuliklaw.com/surprising-facts-about-white-collar-crime-in-florida/